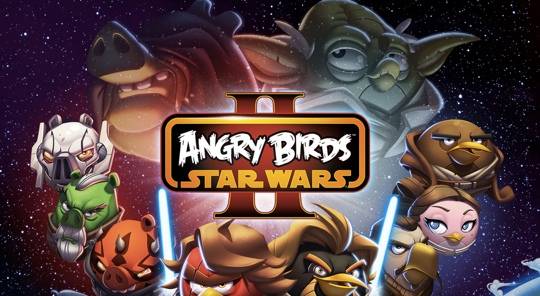 Rovio recently updated Angry Birds Seasons and added quite a few new levels. And well, it looks like they have just done the same for the Star Wars version. In this case, that means an update for the free (with ads) and paid (no ads) version of Angry Birds Star Wars II. For this particular update, those playing Angry Birds Star Wars II will now have 40 new levels to work through.
The update for both the free and paid version is live in the Google Play Store and from what we are seeing, this includes 20 new Pork Side levels and 20 new Bird Side levels. And in addition, there was mention of some some secret levels and some new free characters.
20 NEW PORK SIDE LEVELS! Launch an attack on Naboo's capital city and face the Jedi Master Qui-Gon Jinn in the big boss fight!
20 NEW BIRD SIDE LEVELS! Face the enemy on the devastated battlefields of Naboo and then continue the battle in space!
As for those secret levels, here users will have to find the hidden maps. Once those have been discovered you will get to unlock 4 new secret levels. The new characters include Padme, Captain Panaka and Zam Wesell. The game was originally released back in mid-September and it was just about a month earlier when we saw the last big update.
That one arrived in early-November and similar to this time, it added new levels and new characters. That last update brought Hologram Darth Sidious, Silver C3PO, Red Battle Droid and Shadowtrooper. Not to mention, the eight secret levels and special reward levels for the characters.
SOURCE: Angry Birds Star Wars II (free), (paid)