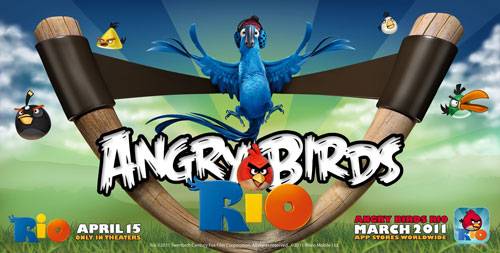 Rovio is the dev firm behind the game phenomenon known as Angry Birds. This game is raking in the dough for the company and according to Rovio Angry Birds is all kinds of popular for Android users. Rovio reports that the game has been downloaded over 30 million times.
The 30M mark was reached with the ad-supported free version of the game on Android. Rovio CEO Peter Vesterbacka noted at GDC that 80% of the folks that downloaded the game kept coming back for updates. That is an indication that people continue to play the game.
Angry Birds is so popular that it is coming to other platforms as well with a Facebook version set to land. Rovio is also apparently planning a 3D version of the game. Rovio has also worked with 20th Century Fox to make a branded version of the game for the animated flick Rio.
[via ITProPortal]