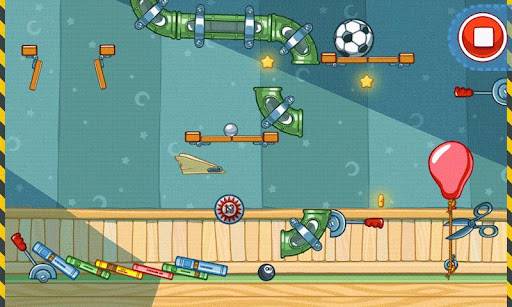 In case you haven't heard, Rovio Mobile is wandering into other aspects of gaming and leaving the flying birds and angry pigs behind. Today they've released their first game without those Angry Birds and it's called Amazing Alex. With a similar physics-based gameplay this puzzle game has some huge potential, although I doubt we'll see Amazing Alex plush toys for sale like we do those Angry Birds — but who knows.
Available right this minute in the Google Play Store is their all new game. Just like Angry Birds Space Rovio is offering three different versions. A free ad-supported version, the regular paid $0.99, as well as an HD version for $2.99, although we are hearing the HD flavor doesn't appear to be any different. I'd opt for that $0.99 version of the game if I was you — who wants ads?
Just like many physics-based puzzler games Amazing Alex features a similar gameplay to the popular game Apparatus, where users must move static and moving objects and combine moves until you complete the level or task at hand. The first few levels act as a guide as Rovio shows you how to place static elements throughout the level, or you can just dive right in and learn on the go. Get those objects in place and start a few chain reactions to see if you can complete the level, and eventually beat the game. Be prepared to spend countless hours with Amazing Alex and let us know what you think in the comments below.
[via Google Play Store]