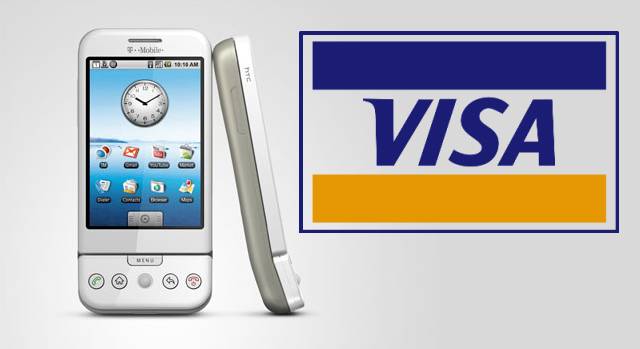 Visa has announced plans to make a mobile payment-related application primarily for use on Android. The service is targeted to be broadly available to the United States by the end of the year, initially available to Chase Visa cardholders. The first set of services for Chase Visa card holders will be to receive notifications on their phone about any account activity they have; get offers from a wide array of merchants; and use GPS to quickly map nearby merchants where they can redeem Visa offers and locate ATMs that accept Visa.
Visa is working to eventually bring the payment-related services to all Visa card holders. Visa also plans to eventually create a way for people holding Visa accounts to make mobile payments in retail locations nationwide, or while on the go, over wireless networks.
"By developing these mobile services for the Android platform, Visa has taken a major step toward achieving our goal of combining two of the world's most powerful and ubiquitous consumer innovations, electronic payments and mobile technology," said Elizabeth Buse, Global Head of Product at Visa Inc. "Through this effort, U.S. consumers will, for the first time, be able to download Visa mobile service applications directly to their handsets. Visa cardholders have come to expect more from their Visa account than just convenience and security of payment, and wireless customers expect their mobile devices to carry a multitude of applications. Extending Visa payments and services to the mobile device is a natural extension, and makes the consumer payment experience more convenient, more secure and more rewarding."
Customers who sign up to a new card would have the option to choose weather they would like to participate in this service or not. Visa plans to work on three key service points to make the customers life easier: Alerts, Offers and Locator. Alerts will give you real time notifications of any account transactions that go through. You can set parameters, such as the size of the transaction, or whether the transaction is in foreign currency. Offers will range from discounts to loyalty offers that could be based on prior purchases. Location is pretty self explanatory, helping you find ATMs that accept Visa.
"We're pleased to extend the value of Visa to the mobile channel," said Buse. "With more than 3 billion mobile devices already in market today, we have an opportunity deliver the convenience and security of Visa to consumers around the globe."
[Via Corperate.Visa.com]