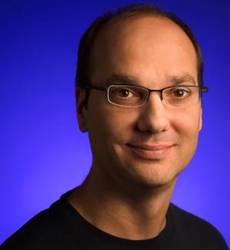 There's no doubt that updating the Android platform is one of the most talked about elements of the mobile Operating System since its launch late 2008. As more devices get released, and more and more of them feature all sorts of tweaks to the OS, we've all seen that getting the latest update can seem like pulling teeth. Andy Rubin, current lead of the Android team for Google, knows this is a situation, and has gone ahead and cleared up one of the biggest lingering questions we've had: when will it all calm down?
According to Rubin, the Android updating steamroller has slowed down quite a bit since updates began rolling out. And he would be right. It seemed like only moments between updates 1.0, 1.3, 1.5, 1.6, and even 2.0 to 2.1. In fact, they all happened so fast that some manufacturers out there, like HTC, just decided to skip some, in favor of others. But, that's all changing, and that's on purpose. Rubin wants the whole system to slow, so that, as of right now, Android looks to be updating two times per year.
But he wants a more Apple-like updating procedure to be the case some time in the near future. He says that, as things settle down and developers begin to keep up, Android will start getting updated only once per year. That would make it a lot easier for developers and manufacturers, without a doubt, and it would mean that there probably wouldn't be so many handsets out there running on months-old out-dated software any longer. Of course, that would also mean Android users wouldn't have multiple things to look forward to in a year, but hey, easier is so much better.
[via TechCrunch]