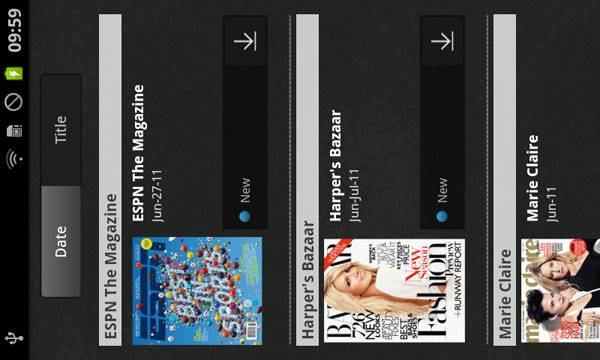 Zinio has announced that its new Zinio Explore offering is now available. The Explore service will allow Android tablet users to get access to free magazine articles from some of the top magazines in the world. The goal is naturally to get you to buy the magazines that the stories come from, but if all you want is some free reading material the app will do that too.
Zinio Explore is offered alongside the "Shop" and "Eead" sections of the existing app. There is supposed to be a wide variety of stories that the users can read at no charge. The stories the Explore section offers are updated daily at the same time the new issues of magazines and publications hit newsstands.
The new feature is offered in the latest update to the Zinio application for Android users. The last Zinio update we talked about was in July when the app was offered for Android smartphone users for the first time.