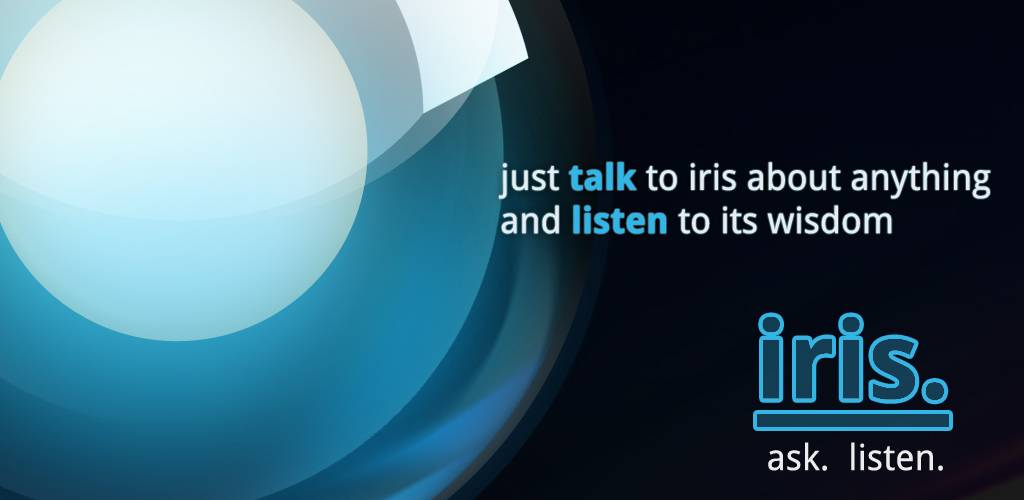 Ever since the iPhone 4S was announced and Siri shown off we've been seeing all sorts of movement in the world of Android regarding voice recognition and other similar software or applications. While Android has had its own Google Voice Actions for a long time Iris has emerged as a great Siri alternative. Recent reports are now suggesting Iris is about to get a whole lot better soon.
Iris is very much in the alpha stages and hasn't been around for long but development has continued strong since we first reported on the matter. We've seen "official" Siri for Android apps hit the Android market only to be pulled later but Iris is completely different and aims to be around a while. We have now learned they've teamed up with ChaCha, the information database giant and will be adding their database to their ever growing capabilities.
ChaCha's question/answer database should be a huge asset to Iris and allow for an even more comprehensive system. Our good friend Chris Burns from SlashGear gave it a try earlier today and here's a quick screenshot of his actions. While the results are a bit outdated from the image we can clearly see the potential.
While Tron: Legacy is already out we can see that Iris is still in an alpha stage and working hard. With ChaCha on board and tons of updates coming soon Iris could potentially emerge as a huge option for Android users. As ChaCha grows and Iris evolves this should turn into something awesome and I'm eager to give it another try as my first attempt didn't go too well.
More Siri alternatives are available and all of our coverage is below. Give Iris a try today and let us know what you think.
[via SlashGear]