So if you had the chance to bump up the Android version on your spanking new Samsung Galaxy Note 8 to Android 8.0 Oreo, would you do it? That question may be relevant for you now because it seems that an Android Oreo OTA update for the Note 8 just leaked, and you can now get your hands on it.
Some people on Reddit just got their hands on what seems to be an internal Samsung software build for the Galaxy Note 8. The catch? This one is built on Android Oreo, which is why it has a lot of users excited. There is no official Oreo build yet for the Note 8, but if you try this leaked build, you can experience Oreo now, as it seems to be working for most of those who tried.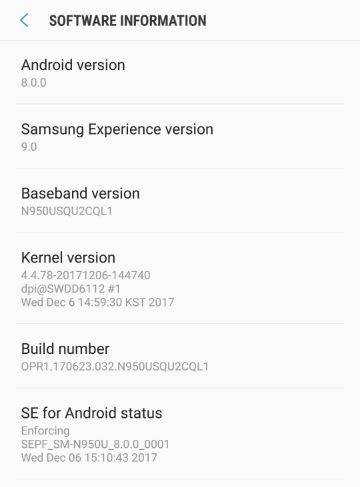 There is a big possibility that this is an internal beta build, a very late one – since most features are confirmed to be working. There are a few bugs here and there – like Samsung Connect and some wonkiness in the camera, but other than those, most features work fine.
To flash this, you will need the requisite Odin software, plus you need to be on the 2BQK2 build of the current Samsung Experience software to be able to flash the leaked OTA. Most files you need are provided on the source link below. Just be mindful that this update is NOT OFFICIAL, so you are flashing at your own risk.
SOURCE: Reddit