How times have changed. In past Google I/Os, Android usually takes center stage at keynotes. With its new machine learning thrust, however, it almost feels as if Android has been pushed to the sidelines. After five other products, Android has finally gone on stage and, unsurprisingly, it also has a machine learning theme.
Some of the features of Android O have already been revealed before, like picture-in-picture and autofill. Of course, it's still too early to say those are all that will be there. At I/O 2017, Google has revealed new features driven by its new found love for machine learning. For example, smart text selection automatically detects names and addresses in Gmail and automatically selects that text when you tap and hold. Even better, the popup menu will even suggest related actions or apps depending on what the text is.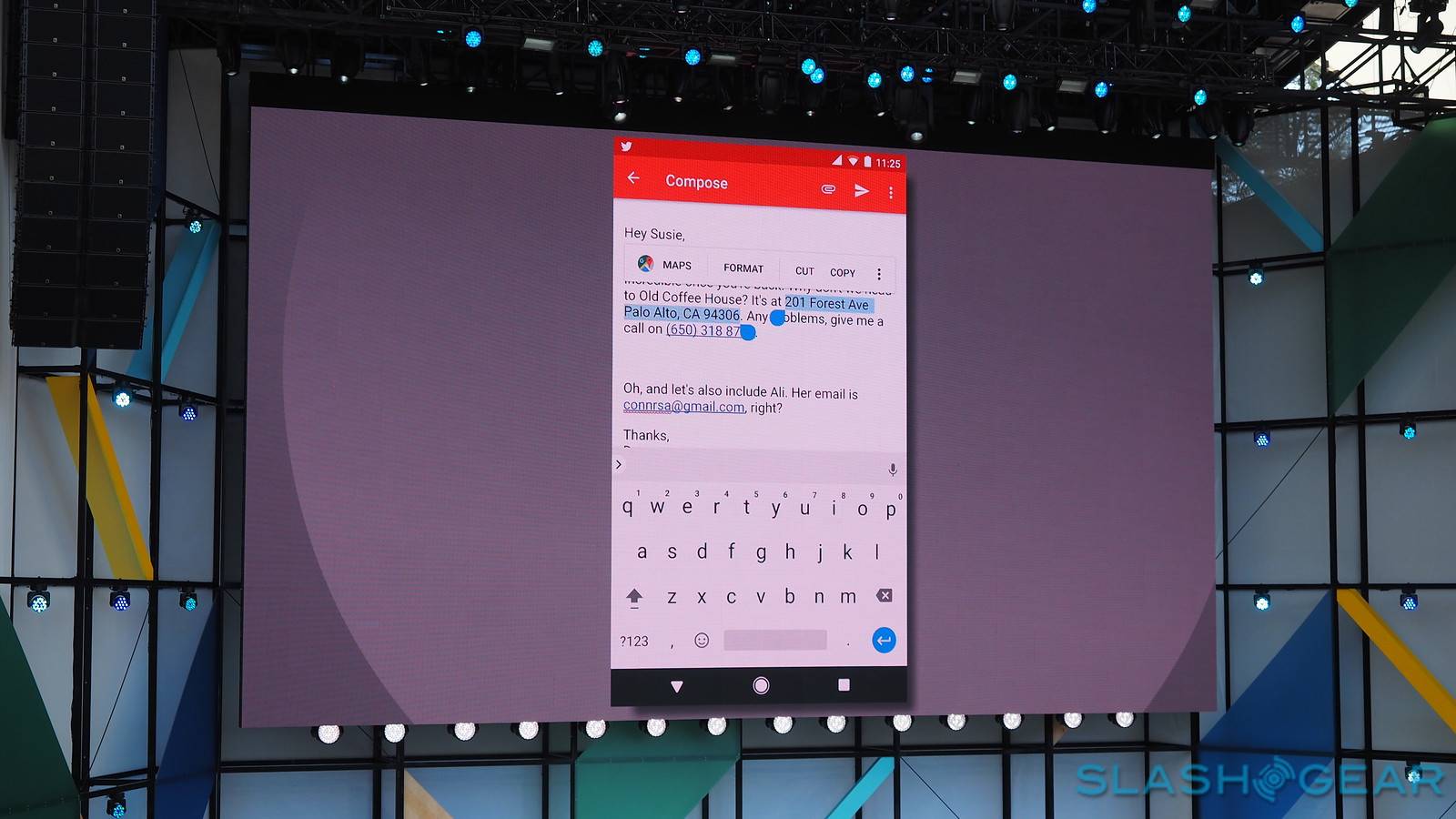 For the privacy-conscious Android users, Google promises that all of this happens on the device, in real-time, with no data leaking out to the Interenet.
Google is also putting an emphasis on what it calls Android's "vitals", referring to things like battery performance, security, and stability. For security, Google has highlighted Play Protect, which is just the now formal and publicized name for its app scanning system. It is also promising boot times that are twice as fast and a new officially supported language programmers can play with.
Android fans might be a bit disappointed at how low-key the Android presentation was compared to the products that preceded it. It might actually be a trend, with Google focusing more on Google Assistant as the primary way users will interact with its devices, including smartphones. Whether that is the future of Android remains to be seen. The immediate future, however, is Android O, which is getting its first beta release today, with a summer final release to follow.