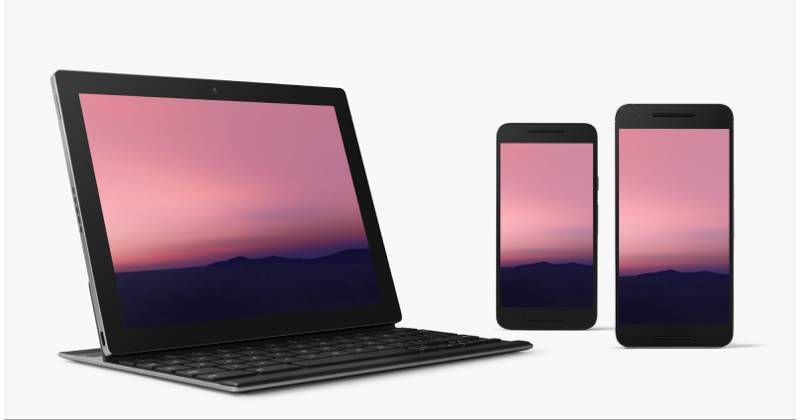 Google has definitely taken us by surprise. Instead of waiting for Google I/O in a few months, it unexpectedly announced the availability of the Android N preview for developers. But no, it isn't revealing yet the dessert to be had, which is, at least, expected. That said, the first preview is already full of sweetness for Android fans, bringing in features that have been requested for years or have already become staple in custom OEM and ROM spins. It definitely sets a positive mood for the next months.
How to get your hands on Android N
Before you get too excited to try out this Android version, you should probably be aware that only Nexus devices are officially supported. In fact, only Nexus devices released within the last two years are supported, meaning that the Nexus 5 will be missing out on the fun for the first time. It should also be understood that, being an extremely early preview, it comes with tons of disclaimers and warnings about known issues and lurking bugs. It is, after all, aimed at developers. If you happen to meet all the requirements, you can sign up for the beta program. Unlike manually flashing a developer preview image, installing via the beta program will let you upgrade to preview and beta versions via OTA.
What's hot off the press
As early as now, Android N is already teeming with features that will make end users happy and perhaps excited for the upcoming release. Granted, some of them may still change before the final launch but, given how a lot of them are going to be quite popular, Google will be risking inciting an angry mob if it does. Here are just some of the highlights.
Split Windows
A long awaited and requested feature is finally coming. As predicted due to the Pixel C's launch, split window has arrived on Android, officially and with Google's blessing. Users of Samsung's smartphones and tablets will likely be familiar with the feature. It's not a full multi window support like, say, the Remix OS, but at least lets you put two apps side by side. You can even drag the splitter between the two apps to resize the space they occupy.
The great news is that feature works for both tablets and even smartphones, which phablet users will definitely love.
Quicker quick settings
Android N also revamps the notification tray in both subtle and considerable ways. The Quick Settings alone has already received quite a few changes. The layout of the icons, for one, are more consistent. But more importantly, Google is now finally allowing users to easily edit and rearrange those toggles. In Android Marshmallow, you'd have to dig into settings ominously marked as experimental. Now, a single and very visible "Edit" button is all you need.
The fun doesn't end there. When you try to pull down the Notification shade on any screen, you will be given access to a row of the most used toggles. No need to swipe twice just to turn off Wi-Fi or Bluetooth.
New notification cards
Continuing the trend, notifications get both an aesthetic face lift and functional upgrade. Notification cards now look less like the separate cards they once were. Instead, they're wider pieces of paper, paper that can be grouped and expanded as needed. Yes, multiple notifications now get bundled but also allow users to act on them individually. What's more, you can now directly reply to messages right from the notification itself, a feature long available from some OEMs and, well, the latest iOS.
Settings table of contents
As has been speculated and debated early on, the Settings app gets a revamp in Android N. A new hamburger menu has been introduced but it only shows itself when navigating to a specific setting. The side menu is a bit interesting as it presents the main top-level settings in the Settings app, arranged and grouped exactly like on the app's first screen, practically providing a table of contents. to your settings.
Better sleeping with Doze mode
Batter efficiency will supposedly get a boost in Android N, indirectly thanks to a more prominent Doze mode. While the feature, introduced in Marshmallow, at first let devices go into a deep sleep when the device has been stationary for a long time, the new one extends the slumber to more cases. It kicks off even just after the screen has been turned off, at least after a delay. Google isn't diving into specifics yet, but we're sure to hear more in the months to come.
When can we all get the latest and greatest
Of course, the answer to that depends on yor OEM. But in general, Google plans on releasing Android N, with full name of course, this summer, or at least around Q3 this year. There are four more previews to be released in between, so we'll be on the lookout for which of these new features will make it intact in the final version.
Wrap-up
Android N definitely has a lot to offer to end users and a lot of changes that will take Android up to the next level. That also means that developers have a lot of work ahead of them to take advantage of these new features and API and to make sure apps won't break as well. So developers, time to update those SDKs. And users, time to start guessing on what "N" will mean.