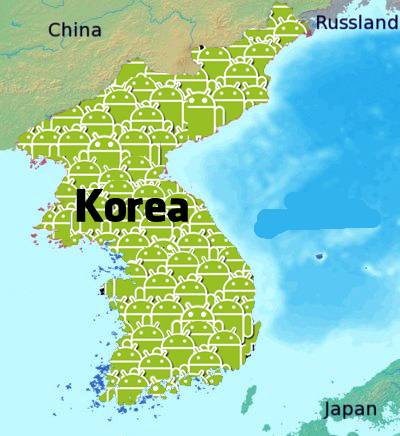 Those of you in Korea can rejoice as many gaming applications previously unavailable in the Android Market can now be purchased. Considering Korea is the second largest consumer of Android applications worldwide, this will mean great growth in gaming developers' profits. This service has already gone live, so expect an average rise in purchases and downloads now.
Brush up on your Korean (or simply use Google Translate) to translate your app descriptions and push them to Korea's market so you can take advantage of a brand new audience. Purchases will be billed directly to local carriers, so expect them tacked onto your monthly bill.
Our Android friends in Korea have most definitely been waiting for this moment for two years, so the temptation to buy games has definitely been building up. I couldn't imagine an Android Market without the "Games" section included, it actually wouldn't feel like the Android Market at all. I'm sure many people have found alternatives to download their games previously, but making sure they are on track within the official Android Market will make sure they have access to 100% of it.
[via Android-Developers Blog]