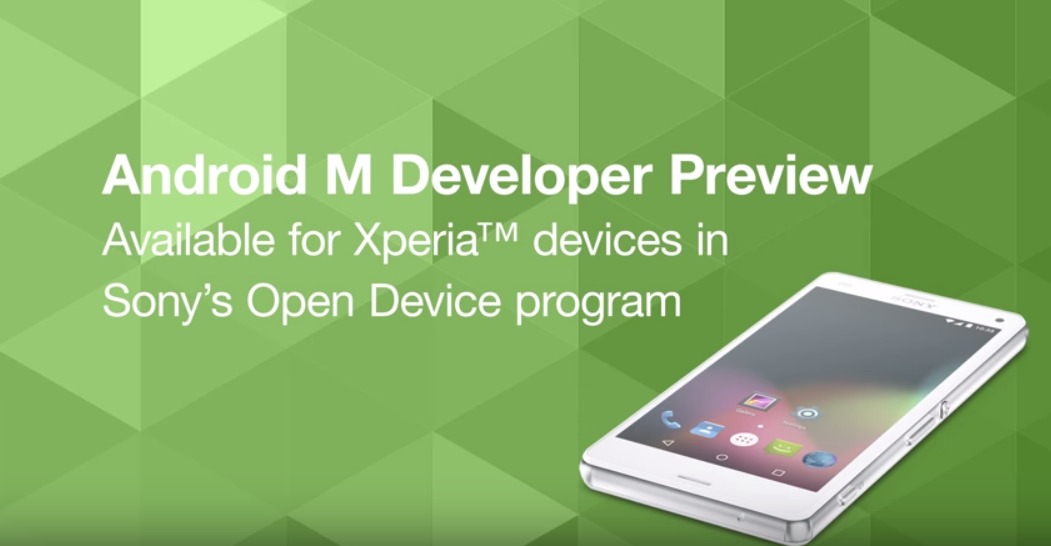 It may still be a year off before it will be released for "public consumption", but it's never too early for developers to already start experimenting and creating with the upcoming Android M build. Sony announced that the Android M Developer preview is now available for several smartphones and tablets. They are only the first non-Nexus OEM to announce that they are opening up the preview for developers and this may very well a preview of which devices will be upgraded to Android M by the time it comes out.
Of course, this isn't an official list of soon to be Marshmallowed/Muffinized/Marmaladed devices (those are just guesses as to what M will be, if you haven't realized it yet) but if you own any of these, then you probably will get updated: Xperia Z3,Xperia Z3 Compact, Xperia Z3 Tablet Compact, Xperia Z2, Xperia Z2 Tablet, Xperia Z1, Xperia Z1 Compact, Xperia Z Ultra, Xperia E3, Xperia M2, Xperia T2 Ultra, and Xperia T3.
Sony mentioned that there are a bunch of system and behavioral changes in the API, including a new permission system that allows users to directly manage app permissions while on runtime. They are also offering an "easy-to-follow guide" on how to build the preview for developers. But they also made a reminder that the AOSP software is not for regular use and can only be applied for devices with an unlocked boot loader.
While other OEMs did not make any announcements, it's probably since they don't want to waste time on an early developer preview release, since more and better builds will be coming in the next few months. As for what users can expect from Android M, some early rumors include Google Now on Tap, USB Type-C support, and inclusion of Android Pay.
SOURCE: Sony