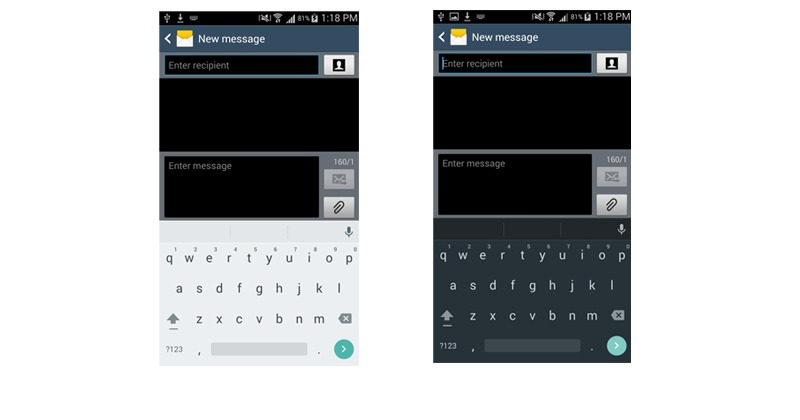 This actually happened already, back when the first developer SDK for Android 5.0 Lollipop – then known as the cryptic Android L – came out. A bunch of features were then grabbed, de-odexed, and released as installable APKs for other phones not having the Nexus brand. It's happening again, as Google has released what should be the final developer SDK before Android Lollipop is launched.
What has happened is that the Lollipop keyboard has now been grabbed by XDA member "Shaftamie" and released as an installable APK for almost all Android phones – starting from 4.0 Ice Cream Sandwich or better. Also, no root access is needed for you to install the keyboard.
What is it, really? It's the Google keyboard, now packed with Material Design goodness. That should make everybody at least want to try it. There is a downside to it, though. Early jumpers have noticed that the keyboard tends to force close on non-Google apps when changing to landscape mode. The thread starter has since promised to look into the issue.
If you don't mind the glitch, there's some heavy Material Design love within the keyboard. This is probably the most clean and minimalist keyboard that you can use out there. Check out the download link for the APK within the official XDA thread at the source link. Tell us if you get to try this.
SOURCE: XDA