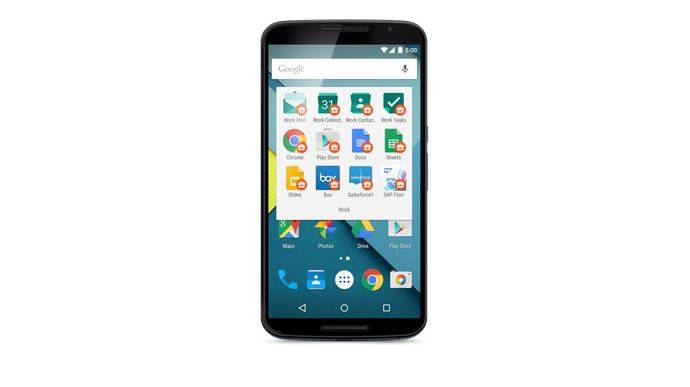 As we saw yesterday via IDC's numbers, Android is on a lot of smartphones, and many of those phones travel with their owners to work everyday. Google wants to put them to good use, and as such it has announced the official launch of Android for Work, which we previously heard about last summer. Android for Work keeps your worlds apart and your work tasks secure, and does it all in a way that is simple enough for anyone familiar with Android to use.
Android tablets and smartphones running Android for Work will have access to Work Profiles, assuming the device is running Lollipop. For others, youll be able to grab the Android for Work app, which supports Ice Cream Sandwich up through Kitkat. The Android for Work app brings secure email, documents, web browsing, contacts, and more.
Android for Work also brings with it Google Play for Work, which gives management an option for both deploying and managing work-related apps among employees that are using Android for Work. This makes it substantially easier to distribute apps that are needed across a workforce. Integrated productivity tools are also included, and they cover basic needs like scheduling and editing presentations.
A bunch of partners are on board with Android for Work, and included among them are Lenovo, LG, Sony and Samsung, HTC, Huawei, HP, Motorola, Dell, Adobe, Box, SAP, and more. Those interested in the program can find out more here.
SOURCE: Google