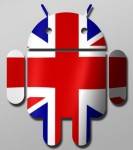 There has been a lot of growth with Android Community the last few weeks. Our members have been eagerly anticipating the arrival of the first Android-powered handset the T-Mobile G1. The forum has just exploded with news today that the G1 has already been shipped and people may be receiving their G1 a little early.
We have been running several contests recently, the most recent of which is the Golla G1 Case Giveaway. We have been giving a case away every day from October 8th till the launch of the T-Mobile G1. We would like to take the time to thank our premier sponsor Smartphone Experts for sponsoring the Golla G1 Case Giveaway for us.
Come on down to our Android Community G1 launch party on Saturday October 18th in the Dallas/ Fort Worth Texas for a chance to meet with Vincent, Ewdi and myself (refused9150) as well as many of our local members. We will be serving food and drinks as well as giving away prizes to our community members. There will be a few very important people attending this event with us, to celebrate the launch of the T-Mobile G1.
As many of our users have noticed we have a new banner for our site with the logo "Have you evolved?". We would like to extend our deepest appreciation to DesignDawg for creating this for us. We loved his design for the Signature contest so much that we even decided to print a few limited edition Android Community shirts.