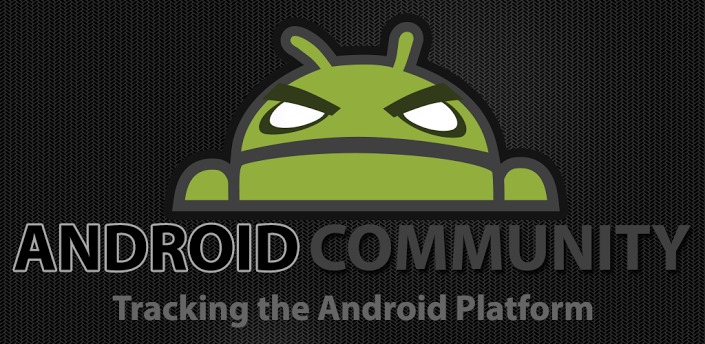 This week we've got a real special treat for all you out there in love with Google's mobile OS: the first official Android Community app! This app is made to connect you to the the vast archive as well as newest in new in Android Community action, top to bottom. This app is absolutely free and is able to work on most any Android device, big or small – let's have a hands-on look right this minute!
We're having a look at this app on a couple of different devices here to show you how it's working out, once in the video below showing the newest in new, Android 4.2 Jelly Bean running on a Nexus machine, and another on stock Android 4.0 Ice Cream Sandwich working on a Samsung Galaxy S III. The screenshots above and below come from ICS, the video shows Jelly Bean, the video shows on-screen buttons, the screenshots work without. Needless to say, this app is versatile.
In this app you'll be able to access all of the latest and greatest news from the Android universe through Android Community's own official feed. You're getting the same info you'd normally have to head to the web for, now easily made ready for you with a tap or two. Each post is able to be commented on and full galleries as well as videos are ready for action right out of the box.
You can access featured posts as well as Must Read posts to make sure you're up on the most important and most up-close-and-personal posts the same. We've got the Reviews section ready for your perusal as well as integration with our own device archive from DEVICE.AC (you'll see this integration in every post that's about one single device, down near the end.)
Pay special attention to the grid button in the upper left-hand corner as well as the Android menu button (wherever that may be for your device) for access to options above and beyond the normal read and let be collection of items, too. Each post's galleries and videos are behind single-tap buttons so you only have to load them if you want them, this saving you precious data each and every time you move.
This is all available in the Google Play app store right this minute – you'll be wise to head to the [R3 Media LLC collection] to get the real-deal official Android Community app, and while you're there you might want to take a peek at SlashGear's app for kicks. All the news you can handle from every tech direction at once!
ALSO don't hesitate to leave us feedback on the app right here in this post or through more official means on Google Play – we'll be constantly updating as we go through the future!