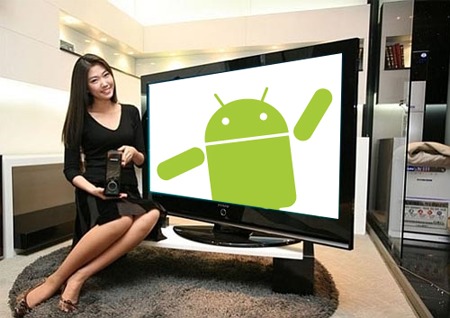 Android lovers who are in the market for a new flat panel TV just might want to hold off a bit longer. Bloomberg is reporting that Samsung, the top TV maker in the US with nearly 20% market share, is considering the much loved Android OS for a future line of televisions.
Samsung executive Yoon Boo Keun said that the company is currently "reviewing" the possibility of adding Android's many features to its sets. This is the second time reports have surfaced of Samsung considering the OS with the first dating back as far as April of this year.
With the introduction of Google TV to the consumer market coming later this year the Android OS on an HDTV will be a much welcome addition to any living room.
[Via AndroidGuys]