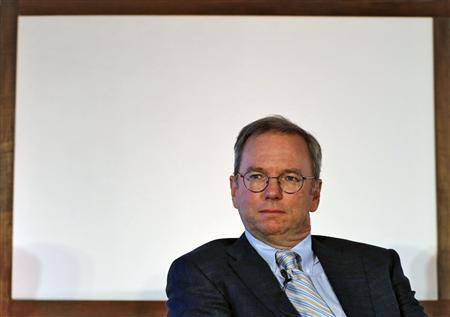 This has been a big month for Android loyalists with some significant changes happening at Google. About a week ago, we learned that Android kingpin Andy Rubin had stepped down from his role leading Android. Google announced that Rubin would be replaced by Sundar Pichai as the head of Android.
Pichai was overseeing the Chrome web browser and other applications at Google such as Drive and Gmail. Some began to wonder if Chrome and Android might be combined. Google executive chairman Eric Schmidt said this week that the Chrome and Android operating systems will remain separate products.
However, Schmidt did say that the two products could share more "commonality" between them. It remains unclear exactly what Rubin will be doing at Google moving forward. Rubin's future role within Google is reportedly undefined this moment.
Schmidt also cleared up any rumors about is possibly leaving Google. These rumors were triggered by Schmidt's plan to sell 42% of his Google stake. He said simply, "Google is my home." He also added that he has no plans to take a government job.
[via Reuters]