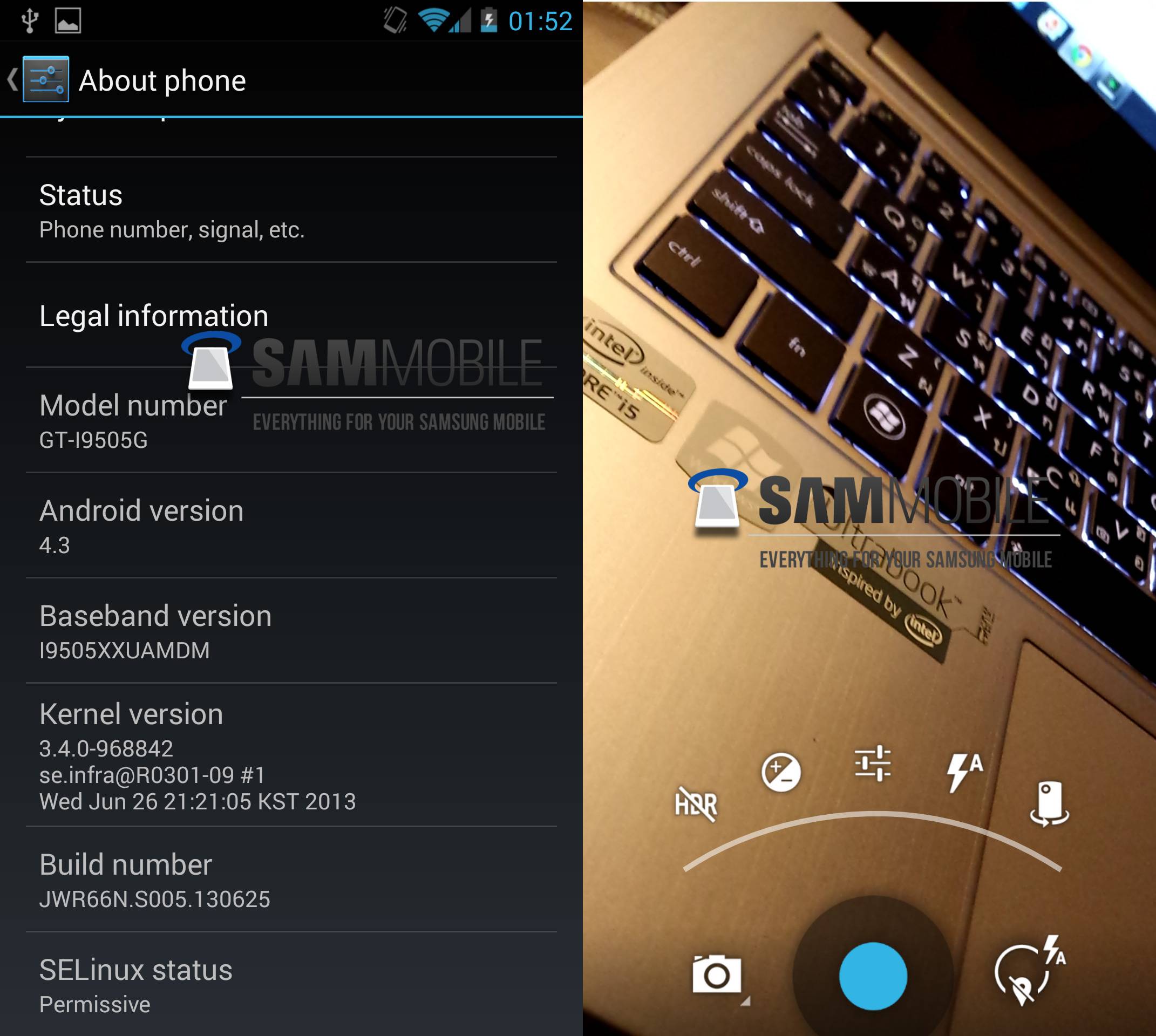 After the successful launch of the HTC One and Samsung Galaxy S4 Google Editions, news about a new version of Android 4.3 has trickled in. There are screenshots doing the rounds that show an alleged Samsung Galaxy S4 Galaxy S4 (GT-I9505), which is powered by Snapdragon, running on an early edition of Android 4.3.
The screenshot of the platform in the 'About phone' page clearly shows that a test build was being run, as well as the identity of the Google Play Edition Galaxy S4 (GT-I9505G) device. Rumors are rife that the new Android version should be out next month, which is not too much of a wait. If Samsung was trying it out, does it mean that HTC too has access to version 4.3? Softpedia would like us to belive so, since HTC has its own Google Edition HTC One and would like to keep everything streamlined for future updates.
According to the screenshots provided by SamMobile, , the Android version is 4.3 and the build number is "JWR66N.S005.130625". The prefix "JWR66N," is the Android build number, while the suffix "S005.130625″ is what Samsung has added to keep a track for the internal tests that it is conducting. Early access to the software only means that we get quick software updates and less Android fragmentation.
If we trace back the rumors of Android 4.3 Jelly Bean OS, then the trail leads us to the time when it was rumored to have been spotted on a new Nexus tablet, presumed to be the refreshed Nexus 7. The new versions of HTC One and Samsung Galaxy S4 will ship running Android 4.2.2, dating back several months, so a next-gen version is very much due. Hopefully Android fans will not have to wait longer than July.
Update: SamMobile now has a download of Android 4.3 that, though an early build, is described as "fully functional"