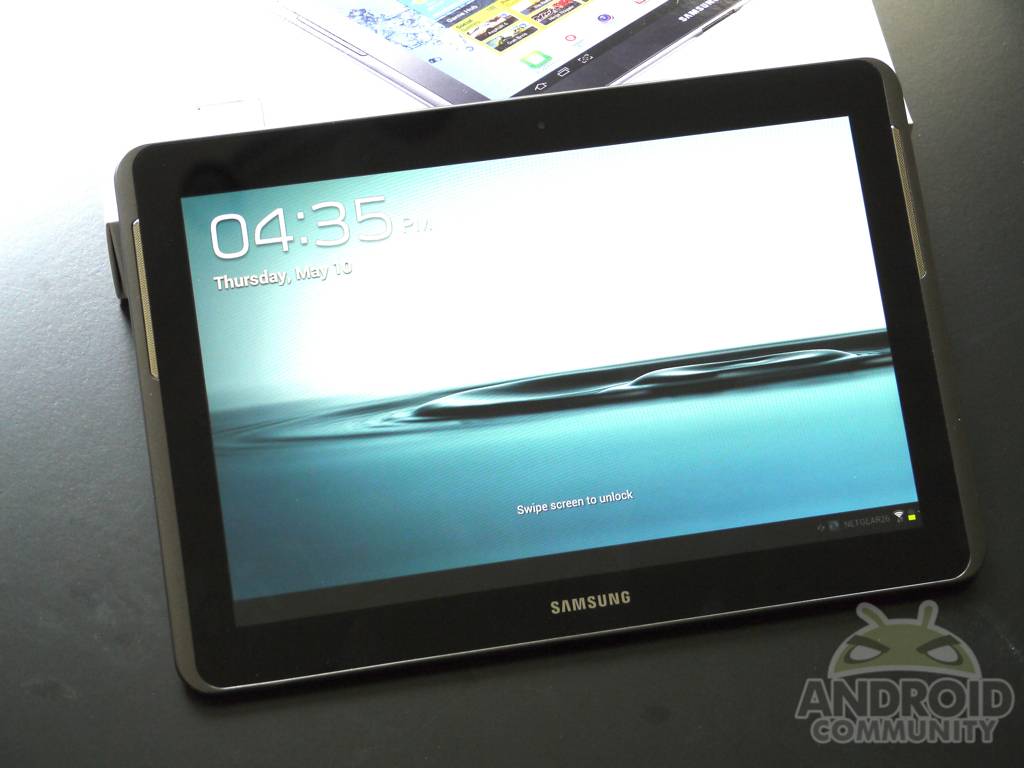 AT&T has announced a bit of good news for those who happen to be using a Samsung Galaxy Tab 2 10.1 tablet — Jelly Bean has arrived. Specifically, AT&T has announced the Android 4.1 update is available and those with a tablet will be able to grab it as of today, June 27th. While that sounds good so far, there is one not so nice part of this news in how the update is coming.
The Galaxy Tab 2 10.1 Jelly Bean update is not coming over-the-air. Instead users will need to have a Windows or Mac computer with Samsung Kies. We suspect some may be a bit disappointed by this, however a Kies connected update sounds better than not getting Jelly Bean at all. And for those not as familiar with Kies, there is a step-by-step guide available from Samsung.
Your tablet should currently have baseband version I497UCALJ3. Once the Jelly Bean update has been completed that baseband should then be I497UCUAMF2. Otherwise, the Jelly Bean update will bring the following in terms of changes;
Customizable widgets
Improved text input and spell-checking
New dictionaries for better error correction and word suggestion
Enhanced web browsing and personalization capability
Improved email management
New technology for better security options
Google Now with enhanced voice activation
While this update will keep most of your data in place, there are a few smaller points worth knowing before you begin the process. According to Samsung, the following items will be affected by the update. Paired Bluetooth devices will be removed, home screens will be reset, the application menu sorting (as well as the folders and home keys) will be reset and all music playlists and settings will be reset.
Samsung has also said that while all Contacts and Contact groups will remain, the contacts within the contact groups will be removed and that any user created (or custom) access point names (APN) will be erased and need to be reset. Bottom line, this is not a perfect way to get Jelly Bean, but again, at least you have the option and are not going to be stuck with Ice Cream Sandwich.
SOURCE: AT&T