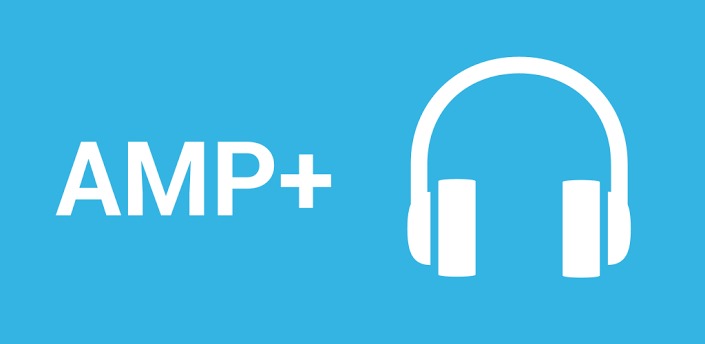 Today we have an awesome, lightweight, and intuitive music player for Android called Amp and a donate version Amp+. This week the developers of this impressive 3rd party app have issued a nice update adding tons of new features and fixing a few bugs for their already feature-packed app. If you've been looking for a lightweight music player check this out.
The developer describes AMP as a lightweight, intuitive and easy to navigate music player for Android — and we'd certainly agree. They have an extremely simple yet beautiful layout, landscape mode looks great, and tons of equalizer options. The list of features includes playlists, Enqueue, lockscreen controls, notification controls, expanded Android 4.2 Jelly Bean notification controls, gapless playback (Jelly Bean) and highly customizable widgets and it will even find your album artwork for you.
That's all nice, but this week they issued a quick update improving tons of features and fixing a few bugs. There's currently a free version called AMP for those wanting to give it a test drive before paying $0.99, but the paid + version was updated this week with some neat looking themes I'm sure you'll all like. Here's what's new this week:
v1.2.5
-Equalizer fixes
-Added themes
-Added search function
-Scrobbling support (Simple Last.FM Scrobbler)
-Widget transparency options
-Temporarily removed DSP manager support
-Fixed back button behavior
-Reversed gesture controls
-Added 'info' screen
-Various bug fixes
The themes are brand new and only available on the + version, and we can expect tons of themes to be arriving in the following weeks. Search function was severely missing so we're glad that was included, and the transparent widget is awesome. Oh and we can't forget Scrobble with Last.FM is a new feature worth mentioning. This music player keeps getting better and better so give it a try today right here, and then let us know what you think.
[via Simplecityapps]