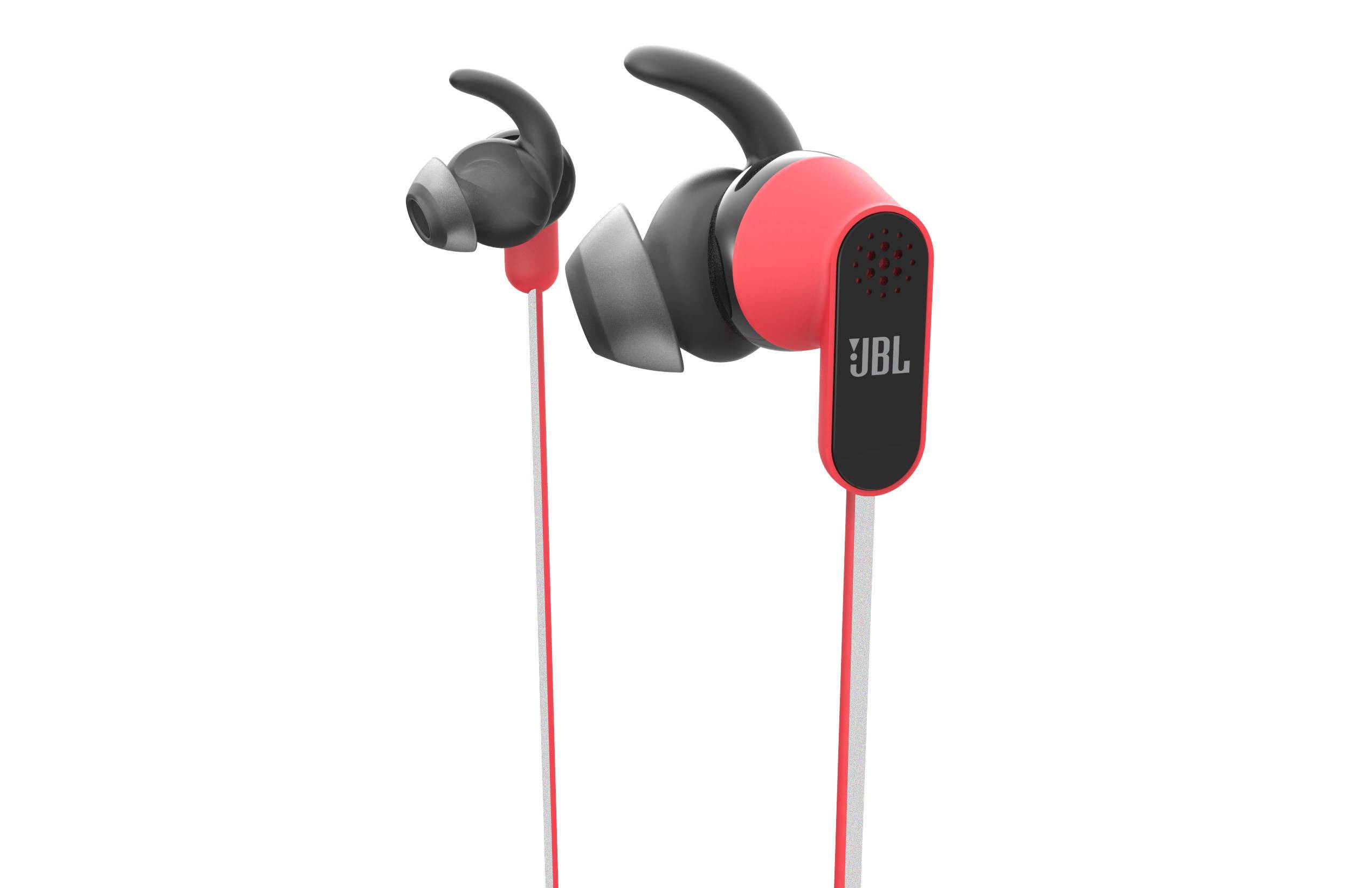 JBL unveiled during CES 2015 their newest line of audio accessories, bringing innovation to the perfect companion to your smartphones as you listen to your music while commuting, working out or just chilling after work. They have two new headphones, with one perfect for sports-minded individuals and the other for those who want a more convenient way of controlling their accessory.
JBL Reflect Aware is the first sports headphone that lets the user control the ambient sounds and noise canceling features to match where they are doing their runs, exercises, or any kind of workout. Instead of just giving full noise reduction or no noise reduction, the earphones allow you to choose what kind you want. When you want sound isolation, the form fitting ear tips gives it to you. But you can also mix ambient sounds of your choice together with the noise cancellation so you can focus on your workout the way you want to. Reflect Aware has also removed the sometimes distracting battery box but instead has a tiny 4-button remote so you can control the pause, play and volume of the music you're listening to.
But if controlling headphones through buttons is too "old school" for you, then you might want to try the JBL Reflect Response and the JBL Synchros S210BT. They're the first motion sensor controlled in-ear Bluetooth headphones. Using wave-to-control technology, you can change tracks, pause/play or even answer controls with just the wave of a hand. It's not just for people who are too lazy to press a button but it frees you from distraction while doing more important things like working out. Reflect Response also has an ergonomic design which places the headset behind the neck and in the ear, while also sporting sweat-proof technology and of course, sound quality is of utmost importance. The Synchros headphones meanwhile offers superior sound with its two-way hybrid driver design.
JBL also revealed their new line of portable and affordable Bluetooth speakers called Go Portable during CES 2015. Available in black, red, orange, pink, gray, blue, yellow, and teal, the speakers' SRP is at $29.95 each. JBL Reflect Aware will be selling at $149, JBL Reflect Response at $149 and JBL Synchros S210BT at $199.95.