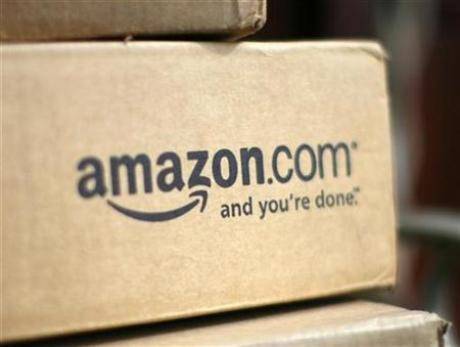 The Amazon smartphone is the white whale for smartphone enthusiasts. We've all heard stories of it for quite some time; some wild and wonderful, others sending us into frowns. The latest tale is one of the device having six(!) cameras, and launching in the second quarter this year.

News of six cameras is one we've kind of heard before, but this news is a bit more believeable. The cameras are said to be for gesture controls, with four of them positioned around the screen to watch your every move. We'd previously heard they were for a myriad of things, mst notably watching your eyes as you scanned the screen for info. This is a bit more salient, but we still wonder why Amazon is concerned with gesture detection. The other two cameras will do what any smartphone camera duo do: take pictures.
In regard to release, we're now supposed to get the device in Q2 2014. Component manufacturing and shipment is said to be around 1 million units, while actual assembled smartphones is between 300-600 thousand devices. From that, we can assume it will be solely for the US market, and likely offered to Prime members.
While this news comes from an analyst with a solid track record of predicting such Amazon-y things — and apparently confirmed by BGR, who has their own solid Amazon sources — it's not official. Six cameras seems odd, especially considereing Amazon hasn't even made a Kindle tablet with that kind of design. I guess we'll see what it's all about later this Spring.