Amazon has created a whole line of smart speakers for consumers that are looking to make their life easier and to have the convenience of Alexa at their beck and call. And now they're introducing two new products, the next generation of the original Echo and a new Echo Hub to connect all your smart devices. Alexa is also getting an upgrade as you get Routines to control devices and actions with just one command and free outbound calling from Echo devices.
The next generation Echo device is now more compact and can easily fit into your home's decor with its new shell colors: charcoal, sandstone, heather gray, oak veneer, walnut veneer, and silver. But despite its smaller size, it doesn't skimp when it comes to quality. You get a dedicated tweeter, a 2.5" down-firing woofer, Dolby processing, and an all-new speaker architecture to bring you awesome music from connected services like Amazon Music and Spotify. It also uses a second generation far-field technology so it can detect your wake word from across the room despite the additional noise. It also has better beamforming technology, and also enhanced noise cancellation. It is cheaper than the original Echo at just $99.99 and will ship next month but is now up for pre-order.
The all-new Echo Plus meanwhile is a smart home hub so you can connect all your compatible smart home devices like lights, locks, plugs, switches, etc, all by saying "Alexa, discover my devices." It also has 360-degree omni-directional audio with Dolby processing and you can also use it to stream music from the usual suspects. Just like the Echo device, it also has 2nd generation far-field technology. It will cost you $149.99 and you can now pre-order it before it starts shipping next month.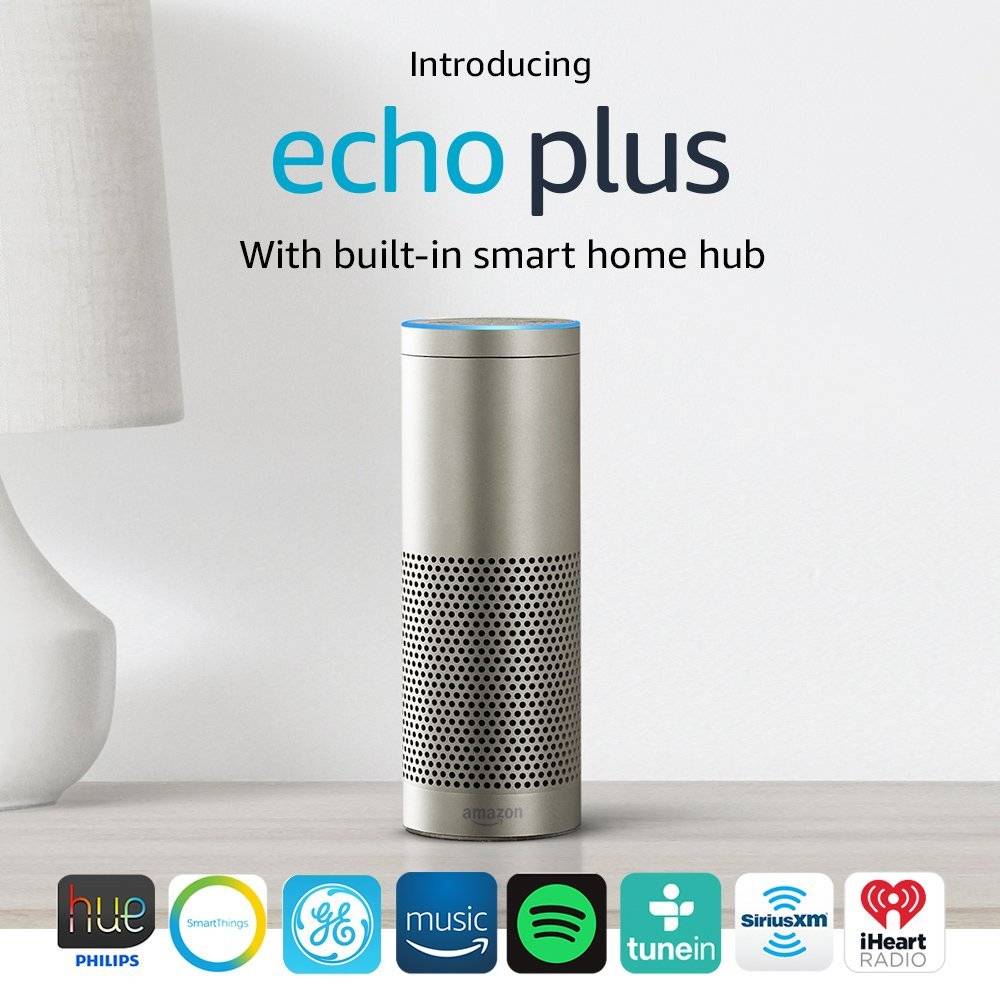 Alexa now has Routines so you can automatize customizable actions that can be triggered with just one command. For example if you say, "Alexa, goodnight" it will turn off the lights, lock the door, and turn off your TV. You can customize based on time of day and can work with several smart devices. You can also now make free outbound calls from your Alexa device to numbers in the US, Canada, and Mexico. You now have Echo Connect to make your Echo speaker a hands-free device for your phone line. It will be available later this year for $34.99.
SOURCE: Amazon