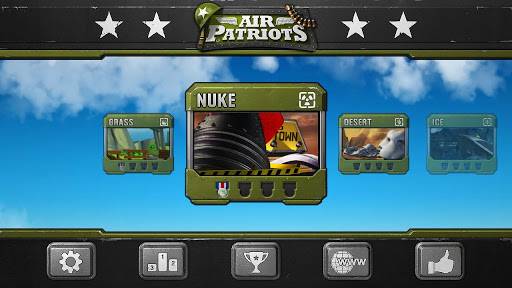 Today the folks from Amazon released their first game built in-house for Android, iOS, and all their Kindle Fire tablets. The brand new game is called Air Patriots and appears to be quite fun. Blending games like Air Control and airplane games with the popular tower defense model. Amazon calls this a "new kind of tower defense game." Read on for more details.
Air Patriots from Amazon looks to be a pretty impressive tower defense game, although you'll be flying around instead of controlling and attacking the ground troops. The title was developed by Amazon's brand new Game Studio and there's more coming soon. Initially this is available for the Kindle Fire tablets, iOS, and Android.
While Amazon has released this on their app store and the Google Play Store, and supports a wide array of Android devices, sadly their biggest rival in the Nexus 7 isn't included. Smart move Amazon! Even though we don't like that decision. Most devices are supported, but Nexus users need not apply. Here's a quick video of what to expect.
Between being an air defense game, and a tower defense game, they've added a unique touch control element where players can draw the paths for their planes. Pretty interesting concept actually, that many are finding to be quite fun. As usual this is a freemium game so will be free-to-play and come with 3 levels, then an in-app purchase of $2.99 will get you an additional 9 levels for a grand total of 12. Unlike most tower games where your defense is all stationary, you'll be able to draw and control your squadron here with Air Patriots for absolute domination. Give it a try today from the Amazon Store or Google Play.