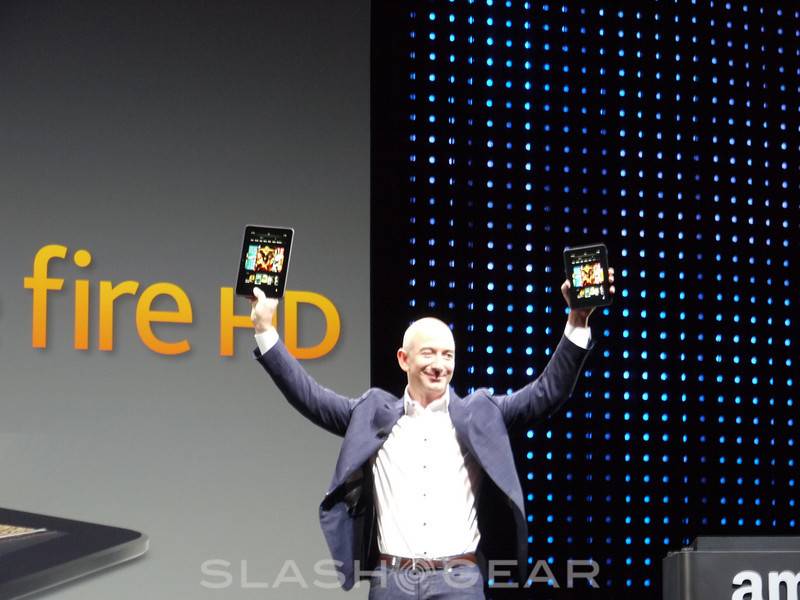 When Amazon took the stage to announce their slew of new Android tablets today we had a feeling they'd leave out any details regarding the OS, and that is exactly what they did. The new Kindle Fire HD tablets have a slightly improved interface that is super smooth and they've confirmed Android 4.0 Ice Cream Sandwich is under the hood.
So what exactly does this mean? Nothing really aside from the fact that the new tablets run on nearly the latest and greatest from Google, although you'd never know. When Amazon revealed the original Kindle Fire they were mum on the operating system too, although we all knew what was the true power behind the slate.
Today's showing of the new Kindle Fire HD 7 and 8.9-inch tablets we saw a slightly improved user interface that was exceptionally smooth and ran without a hitch. Whether you're watching a movie and pausing it to use their X-Ray feature for IMDB details on your favorite star, or flipping through your album of photos everything was fast and smooth. This is all thanks to Android 4.0 Ice Cream Sandwich as the underlying OS here.
Obviously you'd never tell by looking at the tablets, and other than the occasional force close we weren't quite sure although multiple leaks and rumors suggested the bump to ICS. After asking more than a few Amazon reps today in Santa Monica we got the answer we were looking for. They confirmed Android 4.0 Ice Cream Sandwich was on board. I don't expect we'll see Jelly Bean (or any of its features) but we could see next year's Kindle Fire model get a similar treatment. Maybe we'll see that Kindle Fire phone we've heard rumors about soon, that could run Jelly Bean. So there you have it. Ice Cream Sandwich is here, it's just getting completely melted by that Fire UI.