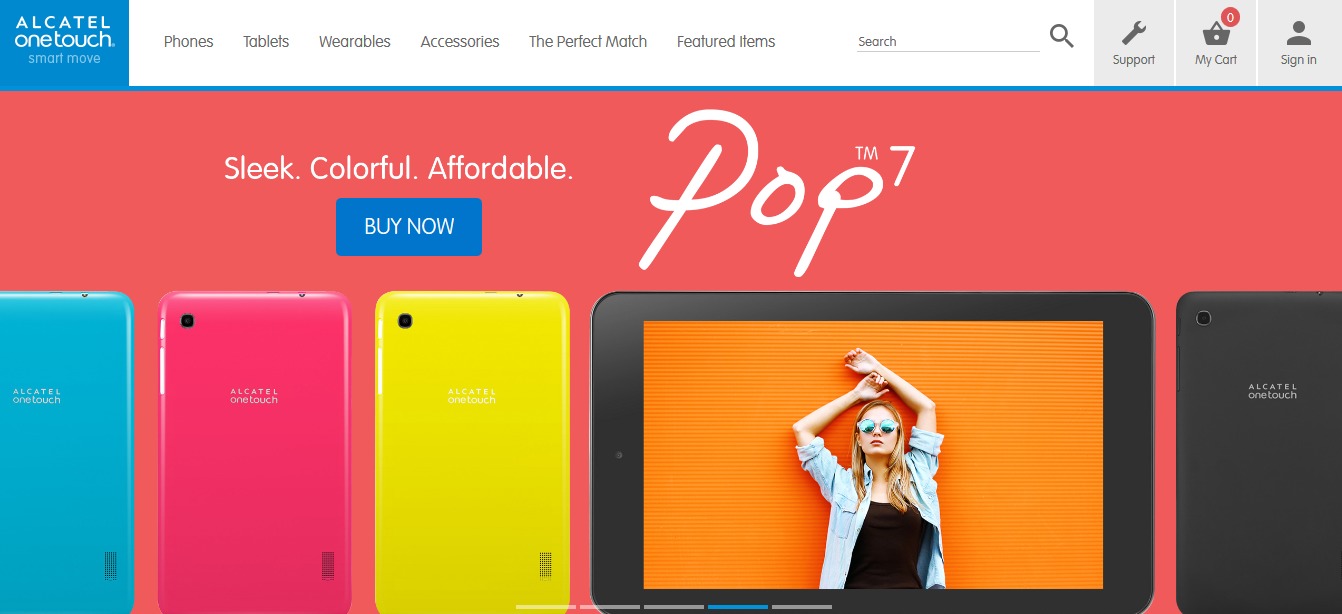 For the first time in North America, Alcatel OneTouch is opening an e-commerce channel where users will be able to purchase unlocked smartphones, tablets and accessories from the OEM. They previously launched a similar online channel in Europe last November 2014 and now it's the turn of US residents (and later on, Canada) to be able to buy their preferred device at a more affordable price and not tied down with any carrier (if that is something they would prefer).
According to Steve Cistulli, Senior Vice President of North America for Alcatel OneTouch, they wanted to form a "more direct relationship" with consumers, hence the decision to open the online store. They also want customers to have the option and opportunity to choose the device they want at prices that are relatively cheaper than if you purchase it with a carrier. While the Europe online store only offered a full range of accessories for the French, German, Italian, Spanish, and UK markets (with more to come this year), the North American online channel will also be offering smartphones and tablets.
Among those that will initially be available in the alcatelonetouch.us will be the Idol X+, a 5-inch full HD 4G smartphone with a 13MP camera, available at $275, and the Idol 2 S, a 5-inch LTE smartphone. When it comes to tablets, both the Pop 7 and Pop 8 will be available. The bigger Pop 8, which is an 8-inch quad-core tablet will be sold for $199 while the slightly smaller Pop 7, which is a 7-inch dual-core device, will be available for $149. Device covers, NFC tags, 1800mAh powerbanks and Bluetooth headsets by Alcatel will also be sold on their digital store.
The U.S store is already open and available for shipping of your device and/or accessories of choice. Later this year but still during the first quarter, Canada residents will also get their own e-commerce channel for Alcatel OneTouch.
SOURCE: Alcatel