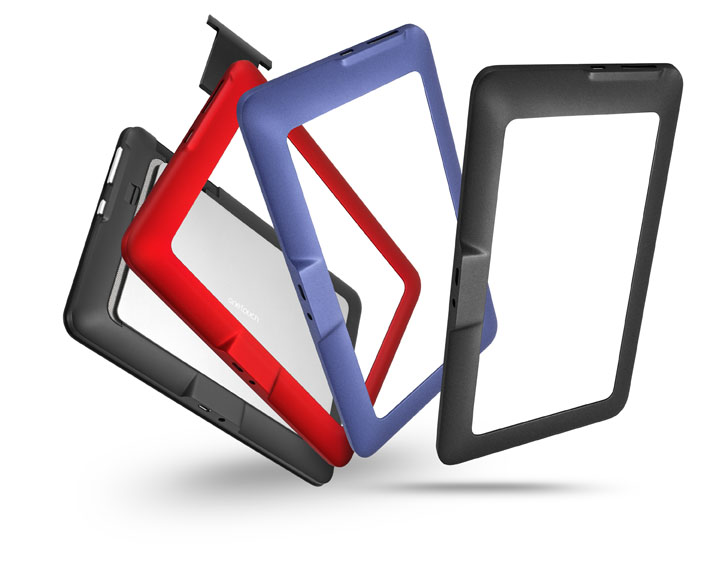 ALCATEL ONE TOUCH just announced a new 7-inch tablet that has 3G data that can be added or removed at a later time. While most tablets have its data built in to the device, the ONE TOUCH EVO7 has a removable module that allows it to get access to 3G data. This module can be purchased with the device or separately at another time.


The tablet has a removable frame, which is designed to cover up the removable 3G module. Users can also grab these frames in a number of different colors to give their tablet a more personalized feel. The announcement shows frames in red, black, and blue. There could be other colors available, but they do not officially mention them.
The ONE TOUCH EVO7 comes with Android 4.0 ICS installed. It has full access to Google Play, so users can choose from all the apps available. It has a 1 GHz processor installed to help get things done.
The device has 1GB of RAM, and that is the only internal memory. It does support microSD, so users can add up to 32GB of memory to the new tablet. Either way, this looks like a pretty cool tablet with an interesting method of offering data. I certainly would not mind seeing other tablet makers use 3G that can be added later.