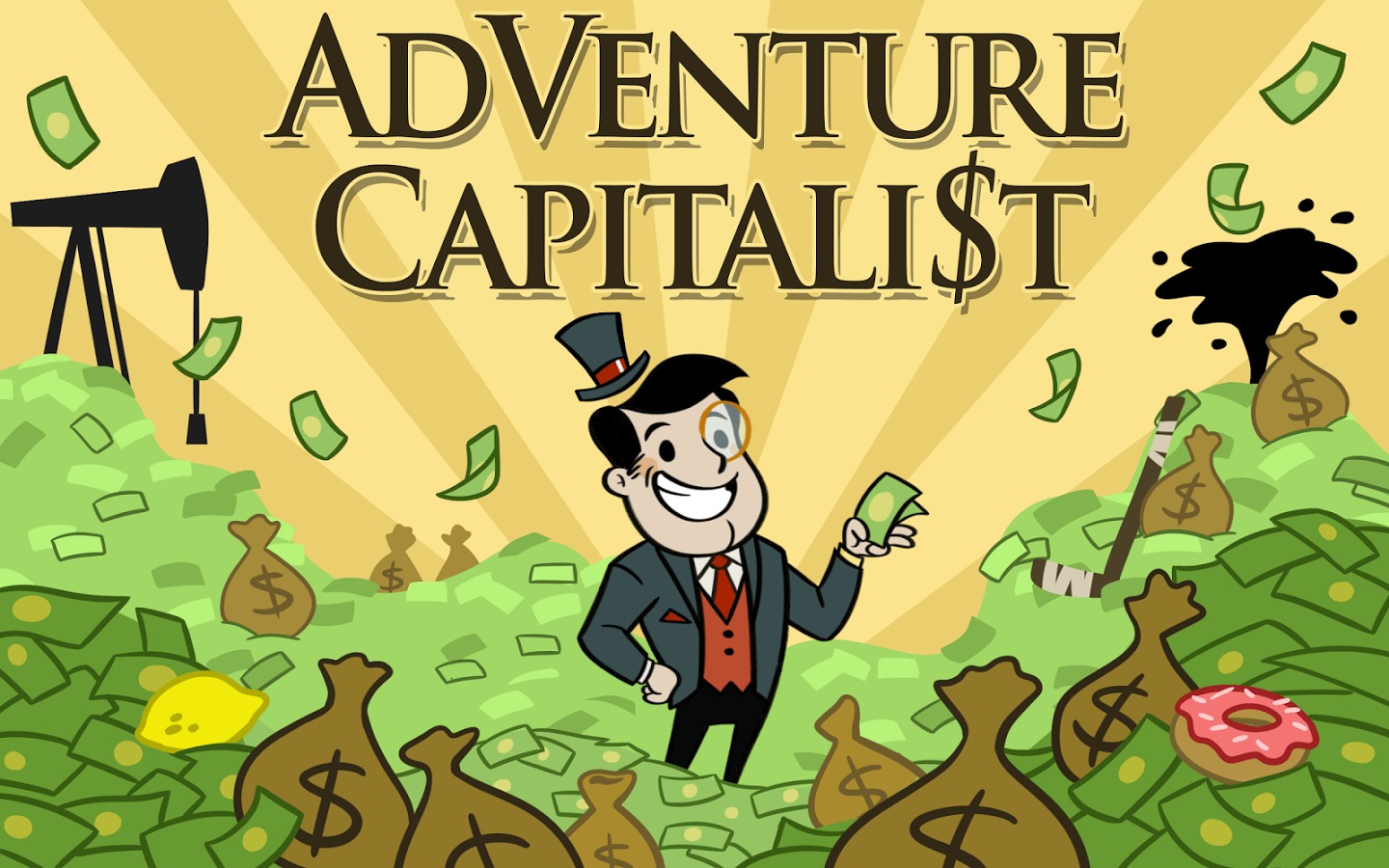 If one day your son or daughter walks up to you and tells you, "Daddy/Mommy, someday I want to be a venture capitalist!", how will you react? Well, instead of freaking out, maybe you'd like to refer them to this new game for your Android device? It won't teach them how to actually be one (especially if your kid is like, 6 years old), but AdVenture Capitalist is a fun way for them (and you) to practice running a business.
Okay, the business here is not a shopping center or a construction company, but let's start with the basics. The game is basically a lemonade stand and is reminiscent of the formerly hugely popular Lemonade Tycoon game. The secret of the game is, to basically tap your way to the bank. You run a lemonade stand and the more you tap on the screen, the more your stand makes lemonade and of course eventually earns money. But don't worry, your fingers will not fall off, because as you grow your business, you get to hire managers to tap for you.
Eventually, you get to build more lemonade stands, and then finally own other businesses as well (that's where the venture capitalist comes in). As you start earning and owning more, you also get rewarded with different kinds of swag. You can also get to add Angel Investors who will help boost your profits, so you can hire more employees, open more businesses, and basically just get richer and richer (well, at least, in your digital life).
AdVenture Capitalist can be downloaded for free from the Google Play Store. You can also use the in-app purchases to get new equipment or to hurry up some processes on your way to becoming a millionaire.