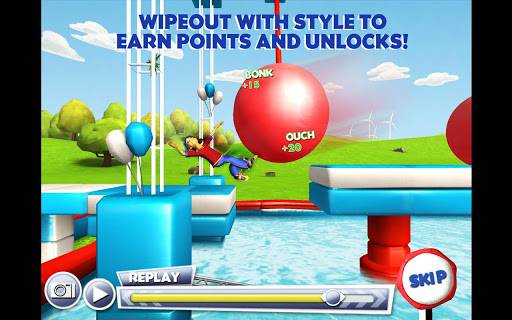 The popular game publisher Activision who is responsible for many of the Call of Duty games have just released a neat new game on the Google Play Store. Everything you love about the fun and goofy hit TV show Wipeout is now available for our Android smartphones and tablets. Yup, Activision Publishing Co has just released the game this afternoon. Read on to find out all the details.
Based and designed off the hit TV game show Wipeout, you'll be dodging huge wipeout balls, running up ramps, and jumping over obstacles as long as you can manage. You'll get to run, jump and dive through many of your favorite challenges designed right from the hit TV show. Interesting right? The graphics sure aren't all that great, and we received terrible iOS screenshots, but hey the game is only $1.99 at the moment.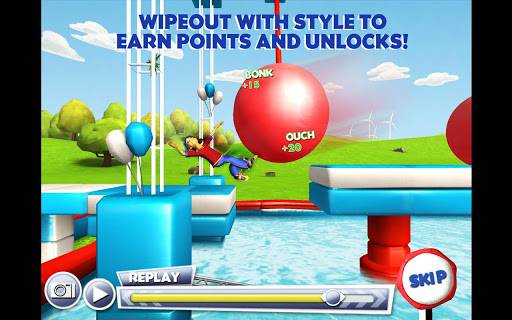 Since many of you guys (myself included) will never get to participate in the fun that ABC shows us on TV with Wipeout, you'll get to enjoy a few of those moments with the official game. I'm sure they could have released a much better game, but it looks pretty fun from the few screenshots available.
Just like the TV show you'll be trying to clear levels. You'll be earning points for clearing them safely, or also be rewarded points for terrible and ridiculous wipeouts. All those style points you earn will unlock new contestants, shows, different costumes and even power-up options. Apparently the Slo-Mo helmet power-up is worth saving for, so that's a thing. They even offer an instant replay in slow motion so you can enjoy the best wipeouts right on your phone. Give it a try today from the link below.
[via Play Store] — Thanks Joe!