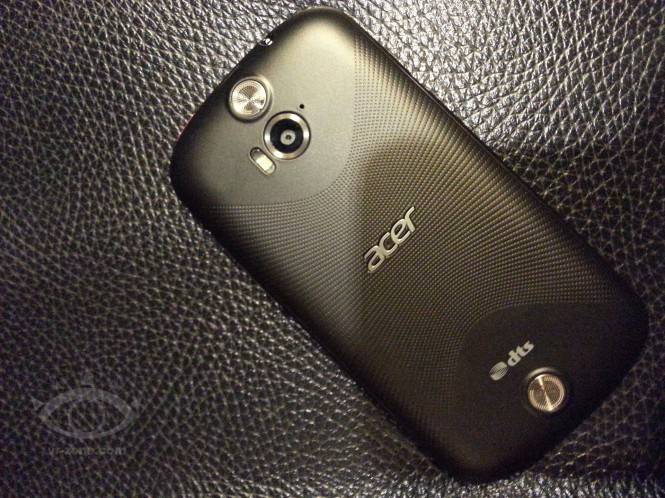 Earlier in the week we saw an image of the Acer V360 smartphone leak. And while that image was clear, it was actually a render. That being said, it looks like some additional images of the V360 have surfaced and these are not renders. In fact, they are regular pics. Not to mention, they are pretty clear.
The pics are coming by way of the Chinese language vr-zone.com website and offer a look at the front and back of the handset. These images also come along with further details on the specs. Granted we have seen some of these listed before, however it is always nice to get additional confirmation. Of course, that is using the term confirmation loosely as we have yet to see anything come from Acer.
As for the specs, the V360 is running Android 4.1.1 Jelly Bean with a 4.5-inch (960 x 540) display, dual-core 1GHz processor, microSD card slot, VGA quality front-facing camera and 5 megapixel rear-facing camera with flash. Otherwise, the handset weighs in at 140 grams and measures in at 132 x 68.5 x 9.9 mm. Some of the other goodies include front facing speakers with DTS sound.
This part will likely change once Acer makes an official announcement, however as of now the V360 is expected to be released in China. European and North American releases are still unknown for now. Finally, touching on the price, the V360 is expected to drop at NT$8,735 which is about $300 in terms of US dollars.
[via unwired view]