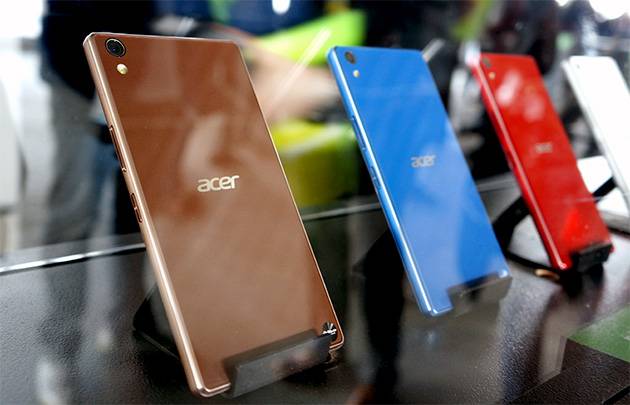 If you're wondering why you would ever need a smartphone that can house three SIM cards in its body, then you've probably never been to Asia, where dual SIM and now triple SIM devices seem to be flooding the market. Acer has unveiled one of their newest smartphones, and yes, it does have the ability to have three different numbers or carriers in its tiny body. Will the Acer Liquid X2 convince you that you need one in your life?
If you're not convinced with the triple-SIM feature, then what about its 4,000mAh battery? In an age where we always complain about the short battery life of most smartphones, this might just pique your interest in this 5.5-inch device, which runs on a 64-bit octa-core processor. If you're a fan of selfies, then this might also catch your attention: the Liquid X2 comes with a 13 megapixel camera, both the main/rear one and the front-facing one, which we all know is used for selfies, video blogs, etc.
The smartphone will also have a cool accessory, the Quick Flip covers, which will allow you to view quick status updats as well as some information about your smartphone without having to open the cover. That's because there's a strip of screen where the info will be displayed. You can even turn on your smartphone's airplane mode through this Quick Flip cover.
Now, even if you're finally convinced to finally get this smartphone for your own, unfortunately, it will only be available in Asia, where Acer has its homebase in Taiwan. There is also no news yet about the price of the Liquid X2 so let's maybe wait a few more days until we have the final details, and hopefully, this includes a trip to the other side of the ocean.
VIA: Engadget