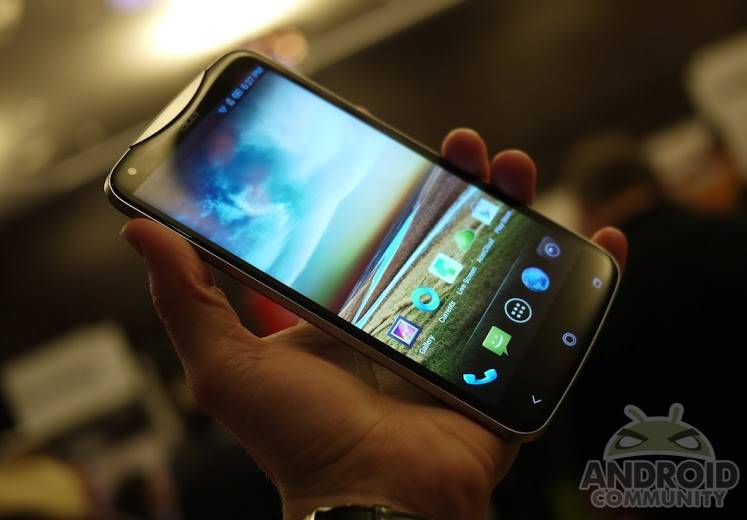 Acer had a few device announcements coming out of IFA. One of those was the Liquid S2 smartphone, which Acer unveiled as the first smartphone with 4K video recording. While that is obviously a stand-out feature at the moment, it does come with the catch of actually having another device capable of watching those video files.
Anyway, starting off with the camera. Flipping the Liquid S2 over and looking at the back of the phone there is one item that you cannot miss — the camera lens. While not as large as some of the other smartphones with higher-end cameras — the circle that makes up the lens is certainly on the larger side.
That aside, Acer has the Liquid S2 equipped with a 13 megapixel camera that can not only capture 4K video, but also record Full HD quality video at 60 frames-per-second and at 4x slow motion. The Liquid S2 is also capable of capturing 27 megapixel panorama images. And for those who think Acer may have given all the attention to the rear-facing camera, worry not as there is also a 2.2 megapixel camera on the front side.
Shift the handset over and you will find the 6-inch display, which is IPS and Full HD in resolution. The Liquid S2 is powered by a 2.2GHz Qualcomm Snapdragon 800 processor which is paired with 2GB of RAM, 16GB of internal storage and a microSD card slot. Users will also find a 3300 mAh battery, as well as the basics such as WiFi 802.11ac, Bluetooth 4.0 and Android 4.2.2 Jelly Bean.
Aside from running Jelly Bean, the Liquid S2 also has some Acer specifics in terms of software. And again, some of these go back to the camera. For example, the handset is able to capture images directly from the lockscreen and has a Smart Best Shot feature which captures multiple images giving you the opportunity to pick the best one. Users will also find a Favorite Mode which allows you to save up to five profiles, Freehand Capture for cropping, Live Screen and Exposure Control.
Anyway, while the handset was on display and Acer has offered a full and complete set of specs — we have yet to hear anything in terms of pricing. Acer has said the handset would be available in October, however they have yet to say which markets should be keeping an eye out for the release.