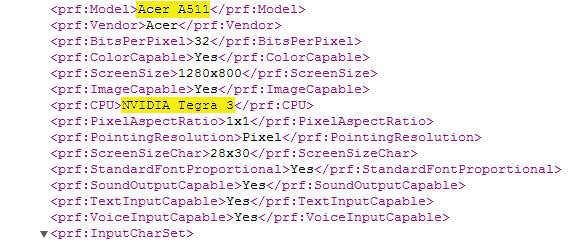 If you are a big fan of Acer tablets and are patiently waiting for a new tablet that packs Tegra 3 from Acer you are in luck. A new tablet has been tipped that is called the Acer A511 via source code. The tablet is pegged to have the Tegra 3 chipset and a few more details are in that code as well. We also know that tablet will have a 1280 x 800 resolution screen with 32-bit color.
The A511 is supposed to be packing in both WiFi and 3G connectivity. There is a model called the A510 tipped as well sharing the same hardware, but having WiFi only. There is no indication of what OS the tablets will use. It would make sense that they will get Android 4.0, but that isn't noted in the source code.
Another thing we don't know about the tablets is when they will hit stores. Many of the markers of Android tablets are rushing to get the Android 4.0 offerings on the market early so they are available well ahead of Windows 8 tablets expected in Q3 2012. We may see these tablets for the first time at CES in January.
[via SlashGear]