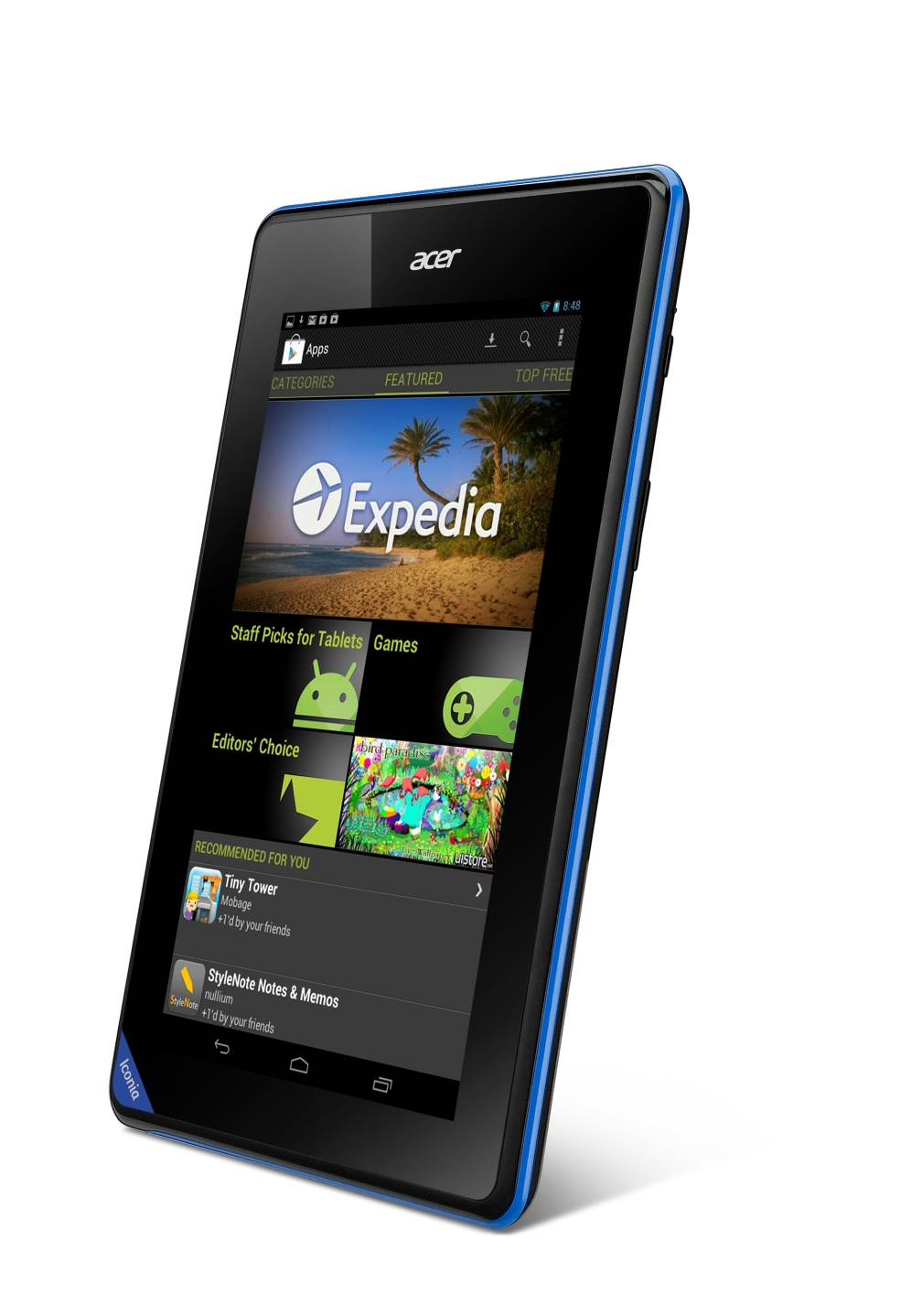 We have seen a few leaks in the lead up to CES, and well, it looks like Acer has come forward with an official announcement for the Iconia B1 tablet. Or a bit more specifically, the Iconia B1-A71 tablet. This is a 7-inch device that will arrive running Jelly Bean. Perhaps key for some, the price will be relatively low.
Putting the pricing aside for a moment though, lets discuss the specs. The Iconia B1-A71 features begin with the 7-inch display, which is sporting a resolution of 1024 x 600 and go on to include a dual-core 1.2GHz Mediatek (MTK 8317T) processor, 512MB of RAM, 8GB of internal storage space, microSD card slot and a 0.3 megapixel front-facing camera.
Other goodies include a 2170 mAh battery, an internal speaker, 3.5mm headphone jack, Wi-Fi 802.11 b/g/n, Bluetooth and a weight of 320 grams. According to details coming from Acer, the price of the tablet will be "less than $150." More to the point here, Acer is pushing the Iconia B1-A71 as a tablet that is "ideal for new users or families opting for a 2nd tablet for their children."
Regardless of your reasoning to purchase though, the price is relatively low and the specs seems to match. Aside from the hardware goodies, this tablet will have access to the Google Play store which really just means easy access to the more than 750,000 available apps as well as music, movies, books, magazines and more. Finally, if a low-priced tablet from Acer sounds good but you are looking for something bigger than 7-inches, the company also as three 10-inch tablets running Android.