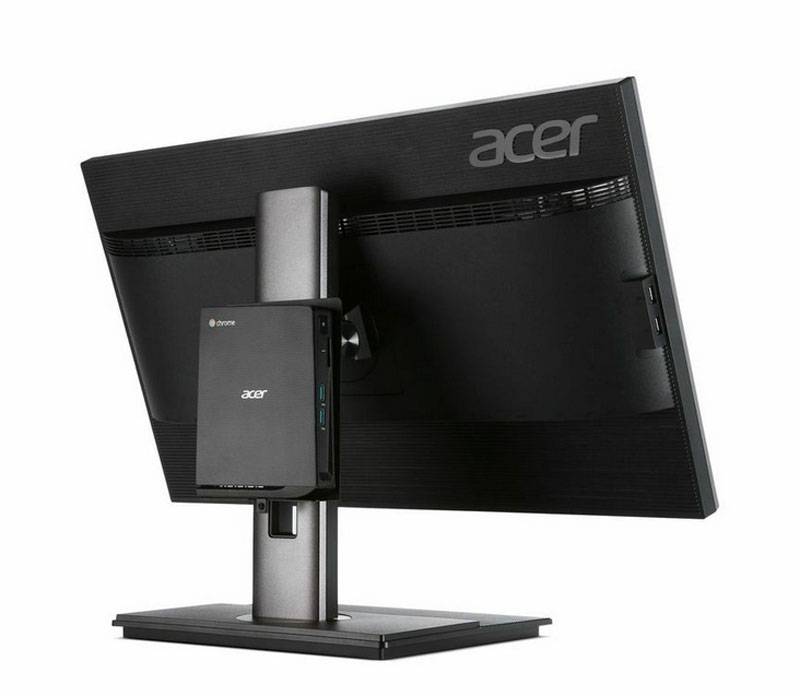 Acer has rolled out a new small form factor computer that has one of the smallest footprints available called the Chromebox CXI Series. The machine is designed to stand upright on the desk or to be mounted on the back of a computer monitor or TV using a VESA mounting adapter that is included. Acer also gives the machine a feature called Powerwash that is able to quickly delete all local data.
The machine is designed to boot up in about eight seconds and uses a 16GB SSD. The small chassis of the device is 6.51″ x 5.12″ x 1.3″. Inside the small machine is an Intel Celeron 2957U processor that uses the Haswell micro-architecture. The machine can be had with either 2GB or 4GB of RAM right out of the box.

Graphics are handled by Intel HD graphics and an SD card reader is included supporting up to 32GB cards. Connectivity with TVs or monitors is via HDMI or DisplayPort, and having both connectivity options means the machine can support dual monitors.
In addition to including the VESA mounting bracket, the machine also ships with a Google approved mouse and keyboard. Network connectivity is via an integrated LAN port and the machine has a TPM 1.2 chip for generating and storing cryptographic keys.
The Chromebox CXI will land at retailers in the US and Canada late next month with the CXI-2GKM with 2GB of RAM selling for $179.99 US and the CXI-4GKM with 4GB of RAM selling for $219.99 US. The new Acer Chromebox is similar to the Asus Chromebox that went up for pre-order earlier this year, but Acer uses a faster processor and a smaller chassis.