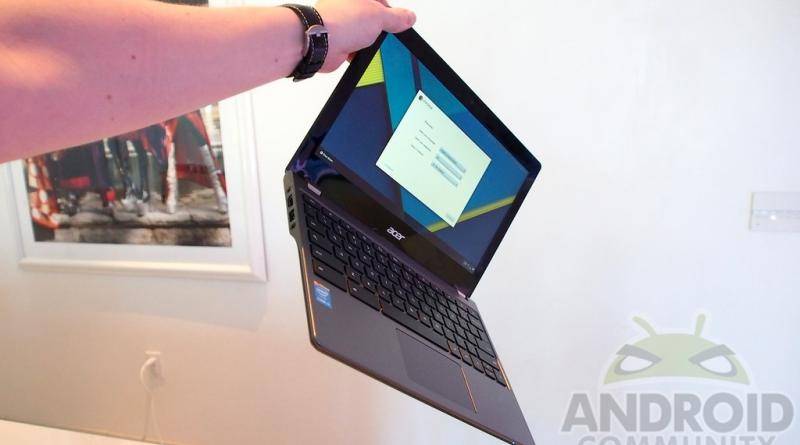 Acer has just unveiled two new Chromebooks that have been designed with educational use squarely in mind. But aside from the usual strappings of a budget-friendly, cloud-backed portable, these devices have one special feature to boast of: durability. Since these notebooks are targeted for use in schools and by students, Acer has equipped them with a few features that improve the hardiness of the Chromebooks to withstand the wear and tear of everyday academic use.
Students aren't exactly the most forgiving laptop users, whether intentionally or not. For that very purpose, Acer has given the C910 and C740 Chromebooks with reinforced covers that can withstand 60 kg of force. The corners, which, more often than not, lead to cracked screens, can also survive a 45 cm, around 1.5 feet, fall. The hinges are also reinforced to endure much more twisting and stress than normal.
With an 11.6-inch screen, the Acer C740 is more portable and more suitable for personal use and, perhaps, for taking home. That is why Acer went the extra mile and gifted this model with extended metal hinges. This makes sure that the Chromebook won't break apart even if the user picks it up by the screen, intentionally or otherwise.
The larger Acer C910 has a large 15.-6-inch display, which makes it more suited for shared use between student pairs. The advantage of this less portable model is that schools can choose between a Full HD 1920×1080 IPS screen or a 1366×768 HD display. The C910 also comes with more storage and more RAM, with 16 or 32 GB of space and 4 GB of memory. In contrast, the Acer C740 only comes with 16 GB of storage but options for 2 or 4 GB of RAM.
Hardware differences aside, both come with the same features that make Chromebooks ideal in a school setting. Secure multiple user accounts are supported, so students can share the same unit without worries. Personal files are kept private and secure, primarily because they are stored on Google Drive instead of the limited local storage. Managing the Chromebooks from the administrator side is also a snap thanks to the operating system's easy to use web-based interface.
The larger Acer C910 Chromebook will carry a higher price tag of $299.99 while the more portable Acer C740 will cost $259.99. Both will be available in the US starting February.