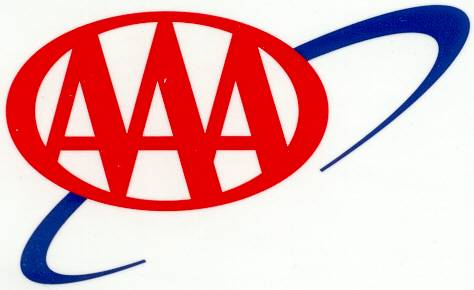 AAA has now published their official Android offering to the Android Market. Allowing customers to request roadside assistance from the app, it will be a very helpful tool for any AAA member in need.
Once you open the application, you will have the option of requesting roadside assistance. Your phone will then use the GPS in your device to transmit your location directly to AAA so they can get you service to you as quick as possible.
The application is part of the company's mobile suite and is available, for free, in the Android Market.
ORLANDO, Fla., Jan. 21, 2011 /PRNewswire-USNewswire/ — AAA has expanded its suite of mobile offerings with the launch of an Android-compatible version of its AAA Roadside app. The free app allows AAA members to request roadside assistance from the nation's largest motor club without even placing a call.
Users do not have to worry if they are unable to provide an address or location of where they are broken down, because the AAA Roadside app utilizes the phone's GPS to transmit their location directly to AAA Roadside Assistance.
"AAA is committed to developing new and innovative ways to better meet the needs of its members," said Marshall L. Doney, vice president, AAA Automotive and Financial Services. "Breakdowns are never a pleasant experience, but mobile offerings such as the AAA Roadside app can help AAA locate members quickly and be prepared to try to resolve their car trouble on-site so we can get them back on the go."
The AAA Roadside app debuted in 2009 with an iPhone-compatible version that has been downloaded a half million times. In addition to a redesigned user interface, the app includes several new features.
AAA Roadside now offers a Battery Quote Calculator that instantly provides AAA member pricing on replacement batteries offered through AAA's Mobile Battery Service. After entering the vehicle's year, make, model and engine size, AAA members receive battery pricing and can choose to have their battery replaced by one of AAA's roadside problem-solvers. If they do so, the pricing and part number are submitted automatically with their request for AAA Roadside Assistance.
AAA members also can register up to eight vehicles to their app profile, which is sent automatically with roadside assistance requests to aid AAA's roadside problem-solvers in quickly locating members in need of rescue.
Additionally, the app enables users to locate nearby AAA Approved Auto Repair facilities should their car trouble require a tow to a repair shop, and they are in need of recommendations of where to go. AAA Approved Auto Repair facilities are inspected by AAA and must meet and maintain tough professional standards for training, cleanliness, customer service and equipment. Customers of Approved shops are surveyed on an ongoing basis, and the shop must maintain a customer satisfaction index of 90 percent or higher.
The AAA Roadside app is only the latest in a suite of free mobile offerings by the nation's largest motor club. The AAA Discounts app, available for iPhone and Android, uses GPS technology to display nearby AAA Show Your Card & Save locations. AAA TripTik Mobile, available for iPhone, provides AAA's mapping and travel planning tools on a phone in addition to being the first free app to offer updated gas prices at stations near the user's location.
AAA Mobile Web can be accessed from any web-enabled smartphone and allows members to submit a request for AAA Roadside Assistance, receive a battery quote and locate AAA offices, AAA Show Your Card & Save locations, AAA Approved Auto Repair facilities and AAA Approved and Diamond Rated Lodgings and Restaurants.
Sprint mobile customers can take advantage of AAA FindMe, a free service for AAA members that allows a GPS-enabled mobile phone to transmit their location directly to AAA when requesting roadside assistance. AAA members can register their Sprint mobile phone number at AAA.com/AAAFindMe.
As North America's largest motoring and leisure travel organization, AAA provides more than 52 million members with travel, insurance, financial and automotive-related services. Since its founding in 1902, the not-for-profit, fully tax-paying AAA has been a leader and advocate for the safety and security of all travelers. AAA clubs can be visited on the Internet at AAA.com.
AAA news releases, high-resolution images, broadcast-quality video, fact sheets and podcasts are available on the AAA NewsRoom at AAA.com/news.