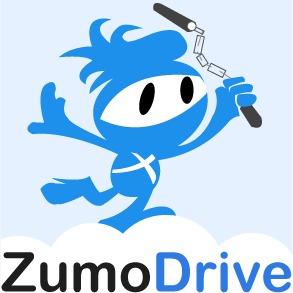 Cloud-based syncing and storage has just gotten a little better for Android. This segment of Android is growing fast, there have been a few new syncing solutions for Android release in the past few weeks. ZumoDrive creates a folder on your device and uses that for cloud-based syncing. You can even upload and download various different things right from your handset.
Some things this app offers:
* Ability to upload pictures & videos on iPhone, Android, Palm devices
* Ability to download files to iPhone, Android, Palm devices
* Ability to share content directly from iPhone, Android, Palm devices
* Improved media streaming on Android and Palm devices
* Password protection to lock the iPhone app
This service is also available for the iPhone and Palm. But, it's reportedly faster on Android then it is on the OS's. This is a free app and it includes 2GB of storage. If you like more there are plans that start at $2.99 per month for 10 GB of storage.
Market description:
SUPERSIZE your phone so you can bring ALL your iTunes music with you everywhere. Bring along your photos, documents and other files too, no matter how much stuff you have.
ZumoDrive makes everything on your PC or Mac available to you on your phone after installing ZumoDrive on your computer. You'll get 2GBs for FREE.

[via jkontherun]