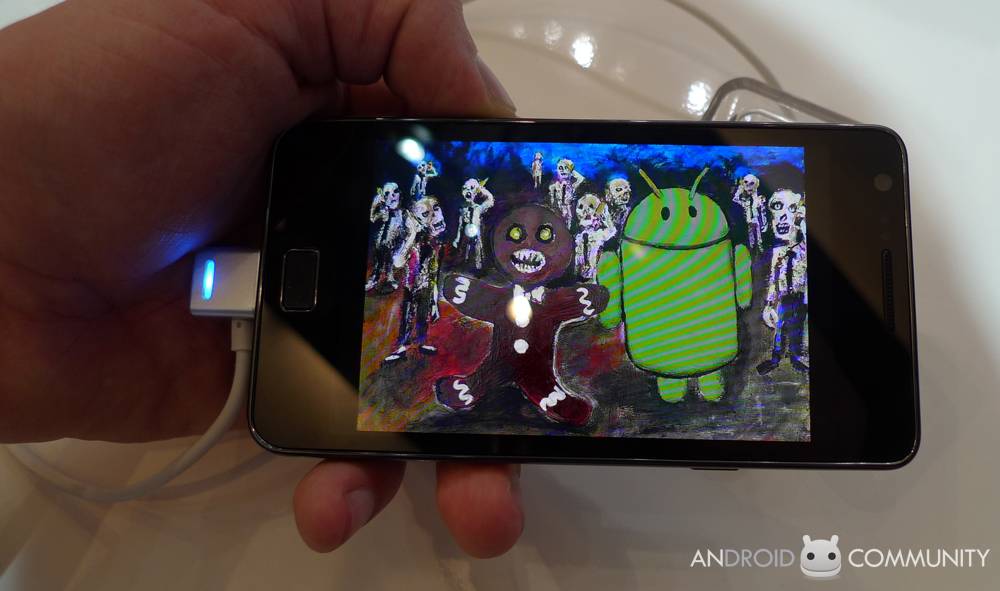 The Galaxy S II officially has Gingerbread, but it is ONLY 2.3.3. Well if this bothers you, devs have gotten a hold of a leak and now have a custom ROM to get you that 0.0.1 bump to the absolute latest version. The ROM, DarkyROM2, is available for download over at DarkyROM's website and XDA.
Here's a refresh of what that extra 0.0.1 means. The big feature advertised for the 2.3.4 version of Android was video chat in Google Talk, which is included here of course. Performance wise, this ROM fixes the battery drain issue that was plaguing stock versions of 2.3.3.
There is both a completely stock (Samsung, not AOSP stock) ODIN firmware file available as well as the DarkyROM2 custom ROM. The DarkyROM is deodexed, and has options available to wipe your data or not on install, include swype or not, and to strip out some Samsung bloatware. If all this sounds enticing (and you're lucky enough to have a Galaxy S II), you can grab either the ODIN file or ClockWorkMod-flashable ROM at XDA or darkyrom.com.
[via XDA]