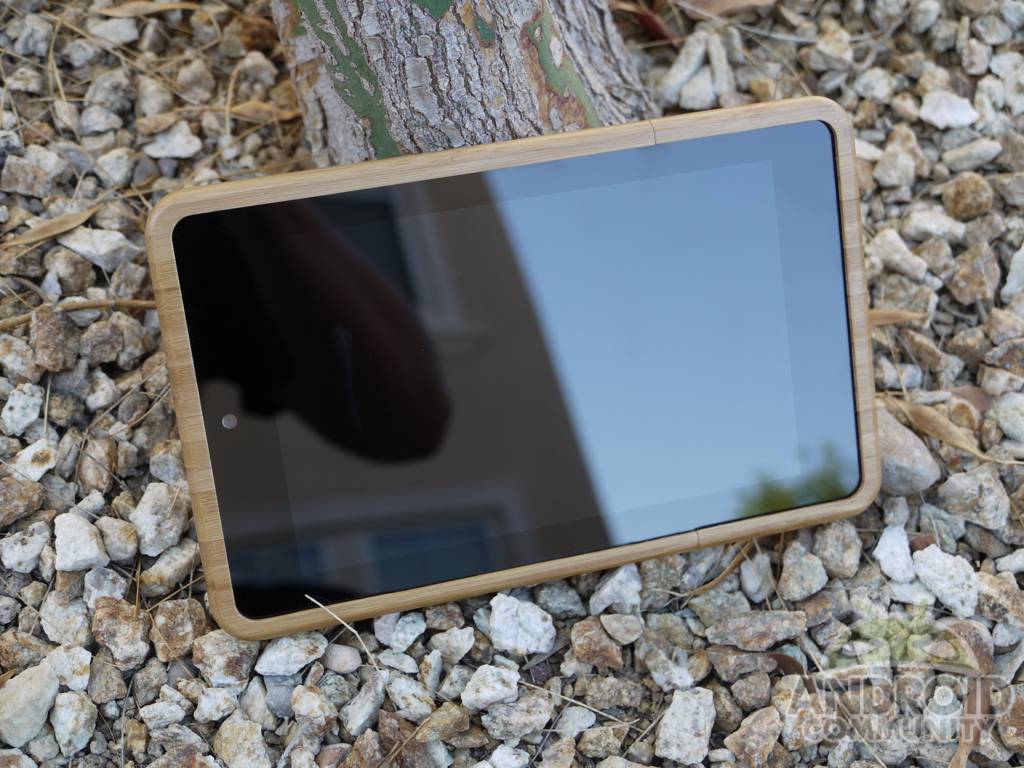 Protecting our most loved electronic devices is something almost all of us do. You'll be hard-pressed to find someone that's not using a case on their phone or tablet in this day and age. A lot of us like nice looking cases, though. We know that putting a case over our devices isn't the best-looking ever, so we need a case that protects our phones and tablets that also looks nice. A company on 10Terra is campaigning on Kickstarter to bring its Bamboo cases to the mass public, and it aims to meet these two guidelines.
The company offers Bamboo cases for the 2nd and 3rd iPads, the iPhone 4/4S, iPhone 5, and the Nexus 7. We were able to get a hold of the company's Nexus 7 Bamboo case to take a ton of photos, as well as shoot a quick video to try to give you guys the best visual experience with one of these cases without actually touching it.
First of all, the case looks absolutely gorgeous. It's smoothness gives it such a vibrant look and the bamboo panels, as well as the grain in the wood makes it really eye-popping. It's also not extremely thick — it's actually pretty thin for being a bamboo case. The case also has a simple and minimalist look to it. It only has cutouts for the buttons, ports, and the speaker on the back. Other than, it's a simple and sleek design that we really like. It comes in two pieces for assembly purposes and it does show a slight crack where the two pieces come together, but it's hardly noticeable.
Pledging $44 will get you one of these Nexus 7 Bamboo cases. That's certainly not a lot for any kind of case, especially a bamboo case that's this beautiful. Sadly, they don't make these cases for other Android devices, but if you have a Nexus 7, this is certainly a case that we would recommend for anyone that wants to add a simple and classy feel to their tablet. Check out more photos of the case below.
[via 10Terra]