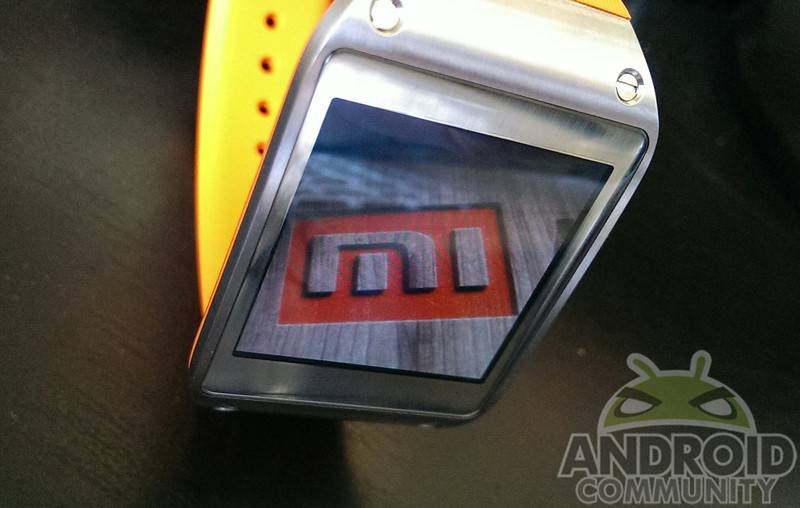 These rumors may be a bit soon to attribute to Hugo Barra, however it is looking like Xiaomi may have a smartwatch in the works. The watch is reportedly coming from Millet and while this could have easily been looked at as future offering for the Chinese market, there has been word from Barra dealing with a international strategy for the upcoming year.
When Hugo Barra joined Xiaomi (as the Vice President, Xiaomi Global), he mentioned that the team would be looking to "expand their incredible portfolio and business globally." This of course, could mean a smartwatch. Anyway, while not yet having been announced by Xiaomi, the watch is said to be coming from Millet and inline with their current pricing strategy.
Reports coming from MyDrivers suggests that could mean a price that is "significantly lower" than other currently available smartwatches. There was not any specifics revealed, however as we have seen a wide variety of smartwatch pricing, we are hoping to see something further. Current smartwatches include the Pebble at $150 and the Galaxy Gear at $299. A wide range.
Further details here point towards the possibility of the Xiaomi smartwatch arriving with MIUI. This one is pronounced as "Me You I" and it is available for a wide variety of Android handsets as an alternate ROM. MIUI sits with the promise of "bringing customization to a whole other level with phone and SMS features that you wouldn't think of and an original UI that redefines Android."
While the features aspect, particularly the part about the phone, may not make it to the watch, there is something about the original UI bit that may prove helpful to a smaller display. Well, maybe not this specific version, but the part about how they are comfortable with making the custom interface.
Anyway, while it still seems early days in terms of Xiaomi Millet smartwatch rumors and leaks, given the recent hire of Hugo Barra — it does seem like a story worth following. And just to make this point clear, the above watch is not the Xiaomi, it is a Samsung Galaxy Gear with the Xiaomi logo showing.