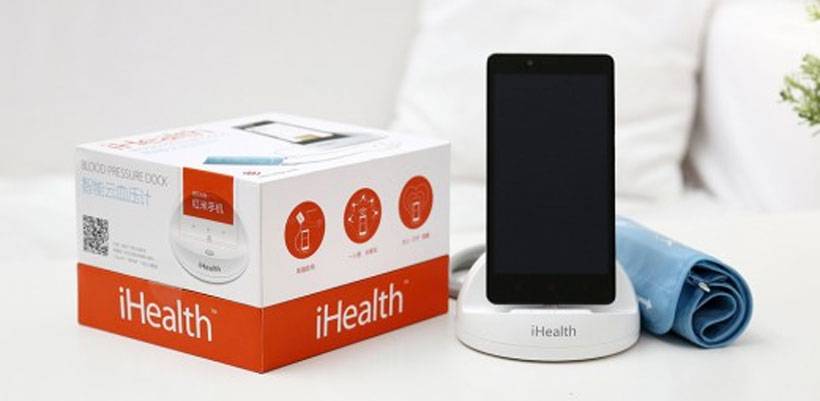 For the millions of people around the world that have high blood pressure, part of daily life is taking their blood pressure to make sure it is in the normal range. That means that many people need blood pressure machines that take the readings and then they have to track the readings in a notebook or with an app. Xiaomi has announced this week a new product that came from its $25 million investment in iHealth Labs.
The smartphone dock will be a product offered in China only for 199 yuan, which works out to about $33 in the US. The dock will connect to the smartphone using an app. Together the app and dock allow the user to track pulse rate and blood pressure using a standard cuff attached to the dock.
The app running on the smartphone is used to control the blood pressure device. Right now, it's unclear if the product will be available outside of China.
Xiaomi has been accused of being an Apple copycat before and investing in a company making a product called iHealth won't help stop those accusations. Xiaomi has pointed out already that the name of the product was chosen by the partner, not it.
SOURCE: TheNextWeb