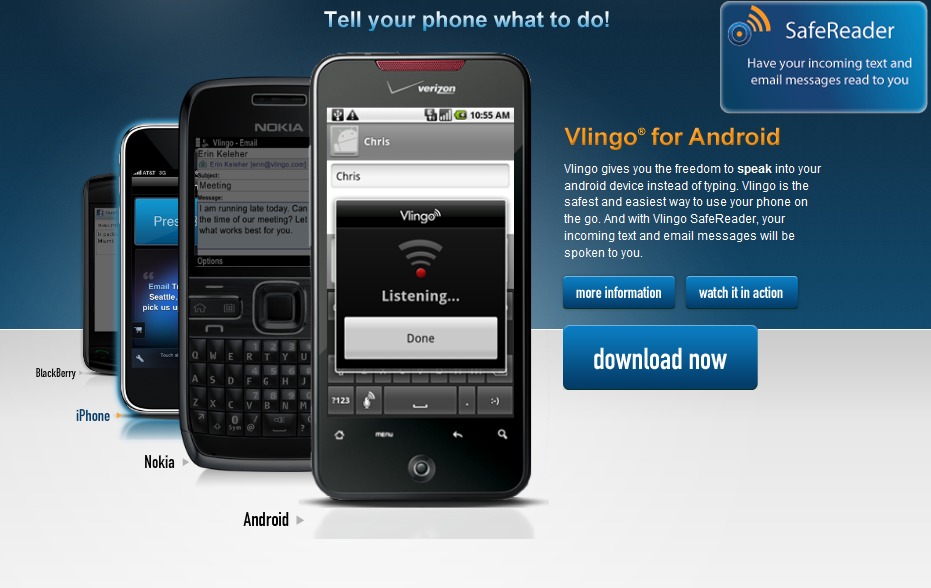 Vlingo is now available for download in the android market. This app allows you to speak to your phone to perform a variety of different task such as sending SMS or even tweets. It also allows using Google Maps, Google Search, sending emails and searching the web all via voice commands.
There's a cool widget that comes with this app and as an added bonus, SafeReader is included. SafeReader has the ability to read your SMS and emails out loud to free up your hands while you're driving or busy with another activity. Incoming calls will also be routed through the phones speaker while this app is active.
This app is currently $9.99  and this is an introductory price. So if you would like to add these features to your Android handset head over to the market now and download it. This app is only available for 2.0 and up devices. If you can't find it in the market, click here to download.
[youtube]http://www.youtube.com/watch?v=t7cNlIeQNl8&feature=player_embedded[/youtube]