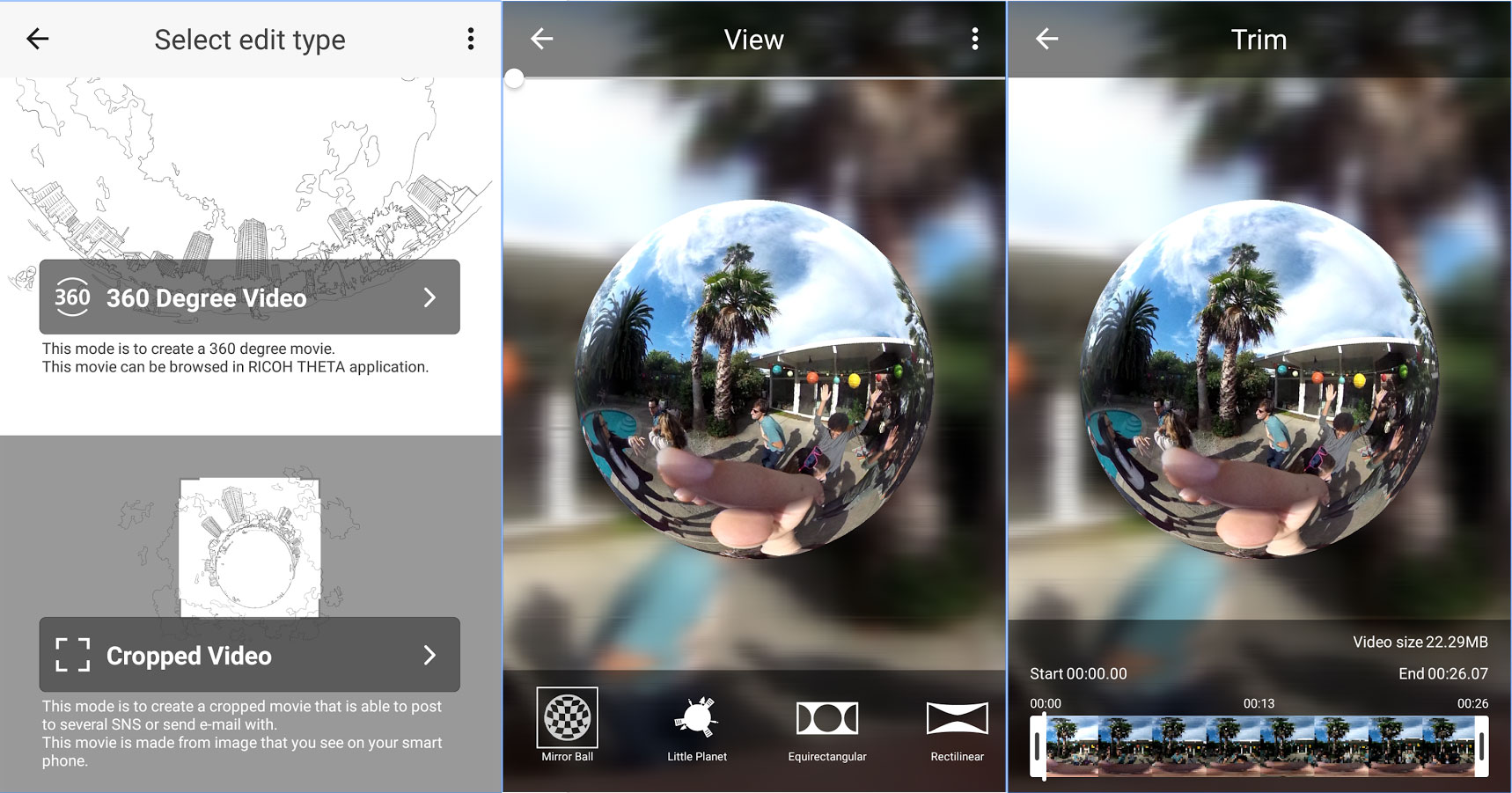 The more 360 degree related apps and accessories that are available in the market, then the more that we will be able to embrace this new form of capturing moments. One of the brands that released a consumer affordable 360° camera is Ricoh with its Theta products that range from $250-$350. And now, if you want to edit videos that you've captured through the camera, their Theta+ Video editing app is now available for Android devices.
The app has actually been available for other platforms, but now it has made its way to Android smartphones and tablets to help you easily edit 360° videos and time-lapse videos that have been created by the Theta camera. You will be able to do things like trimming, changing the color tone, add background music. And because we're dealing with a 360° video here, you will also be able to switch the view and choose from among four types of view format: Mirror Ball, Little Planet, Equirectangular, and Rectilinear.
With regards the video's color tone, there are 10 different preset filters that you can use. For the BGM, there are 8 original tracks that you can use or add your own music to it. You can even choose not to add any music and switch the video to silent if that's what you wish. And of course, any video that you edit can easily be sharable to your favorite social networks.
The Theta+ Video app is available at the Google Play Store for free. They already have another app, Theta+ that focuses more on editing the spherical images you take using the Theta camera.