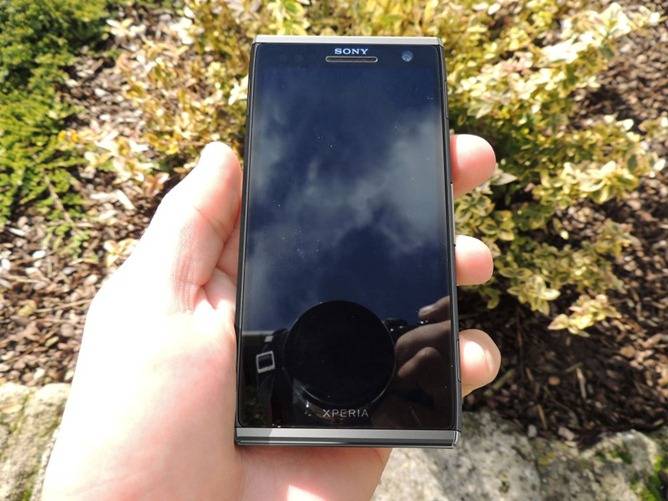 If you're excited about the idea of 5-inch 1920 x 1080p full HD smartphones we have another one to show you today. Now that HTC's announced their J Butterfly (and HTC DLX for Verizon) with a 5-inch 1080p HD display, Sony is looking to join the fun. Today some images have surfaced of what could be Sony's next flagship smartphone.
A few weeks back we reported on some recent findings of Sony's next big smartphone codenamed "Odin" that was appearing in some user agent profiles complete with Android 4.1 Jelly Bean. Today however the folks from Android Police have what appears to be the first image of Sony's new "phablet" along with some awesome sounding specs to go with it.
According to their sources the image you see above is the new Sony Xperia C650X that many have heard of simply as Odin. Their stating this 5-inch smartphone will rock an impressive 1920 x 1080p full HD resolution (441 ppi) and Qualcomm's 1.5 GHz Snapdragon S4 Pro quad-core processor, 2GB of RAM, and more. Basically Sony's version of the J Butterfly from HTC.
Looking at the image the device appears to maybe have a "dummy case" protecting the true shape, and in the hand it also looks a bit smaller than 5-inches if you ask us — although you never know with that angle. Android Police states the EXIF data on the image had some heavy traffic in PhotoShop, although the photo looks quite real and unaltered. We're not sure we buy the 5-inch 1080p nature of this image but will have to wait until more details surface. As usual with any random leak, take this picture with a grain of salt. However, I'm sure some Xperia fans are pretty excited right about now if this ends up to be the real deal.