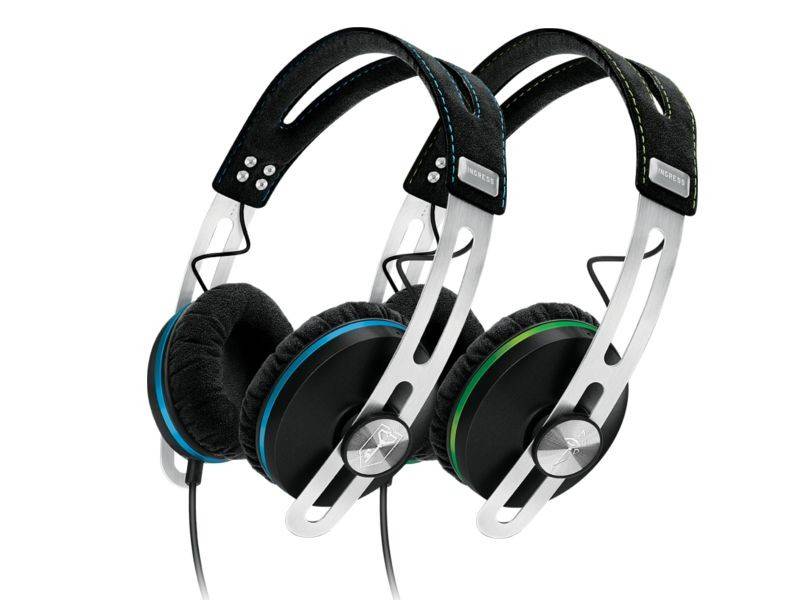 Are you part of the Enlightened or the Resistance? No, we're not asking you which side you're on in any political debate, but rather, which faction you're playing for in Ingress, the MMORPG which integrates augmented reality and GPS in its gameplay created by Google's Niantic Labs. It will also determine what color headphones you will buy as Sennheiser will be releasing special edition Momentum On-Ear headphones that will be tied-in with Ingress, for players to show their support for their team.
The Momentum headphones will have the Ingress logo on the metal logo plate of the headband, with either Enlightenment green or Resistance blue stitching, depending on where your loyalties lie. It's the earcups that will be redesigned to show your team colors, with either green or blue lining around the sides, with the team logos also subtly featured. But aside from the design, the headphones will be basically the same, with high "sound quality with a high performance" using the neodymium magnet transducer system, with a bit more emphasis on the bass as well as having a detailed stereo sound.
In case you haven't heard of it yet, Ingress was started back in 2012 by Google as a real-world but online-enhanced MMORPG and since then, it has over seven million users in around 200 countries. Your team battles for control over the "portals" and other assets that can be won or seized by either team. Aside from the headphones, those who buy the special edition Momentum will also get one of five collectible passcode cards that they can use "to upgrade the Ingress experience."
The Ignress Momentum On-Ear headphones will only be sold in Germany, UK, France, Belgium, the Netherlands, Denmark, Sweden, Finnland, Switzerland, Japan, Canada and the United States. It will go on sale late November and will cost $149.99. Well, even if you don't play Ingress, having these headphones will be a bonus in itself, if you go for these kinds of accessories. Just be careful if you're walking around a "portal" and someone from another team might mistake you as staking your claim on their territory.
SOURCE: Sennheiser