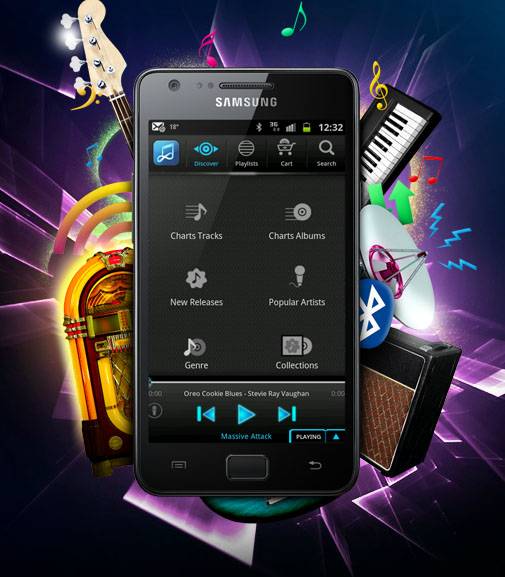 There's a lot of choices for cloud music out there, and as promised, Samsung is throwing its hat into the ring. But only if you've got a Galaxy S III, and only in Germany, Spain, France, Italy and the UK. Try to contain your excitement, folks. Samsung will expand the Music Hub service to more devices and more countries soon.
The service itself is a lot like Spotify: users will have access to 19 million music tracks at the onset, for a flat fee of £9.99/€9.99. But you'll also be able to upload your own songs and access them via the web and mobile apps, a la Google (Play) Music. Premium accounts for slightly more will bump available storage up to a whopping 100GB, or roughly 20,000-30,000 songs. Music Hub will integrate with both iTunes and Samsung's line of Smart TVs.
Versions of the Music Hub app will appear on all Samsung Android phones and tablets after the Galaxy S III, and back-ported apps for the Galaxy S II and Galaxy Note are already on the way. What about people who want to enjoy Music Hub (say, because they bought Samsung TV or just don't like the selection on Spotify) but don't have a Samsung device? At present, only mobile users are being granted access.
What say you, Android users? I can say from personal experience that Spotify is an excellent subscription service, and Google Music is amazing for cloud storage – which, by the way, is free. The fact that Samsung is limiting itself to just one device at the moment doesn't bode well for the continued survival of the service. The Australian site lists access from one device – and only one device – at $9.99 a month, with up to four devices costing $12.99 – again, only compatible with Samsung mobile products (plus PCs). The Australian Music Hub is also offering one free month of service to all current Samsung owners.