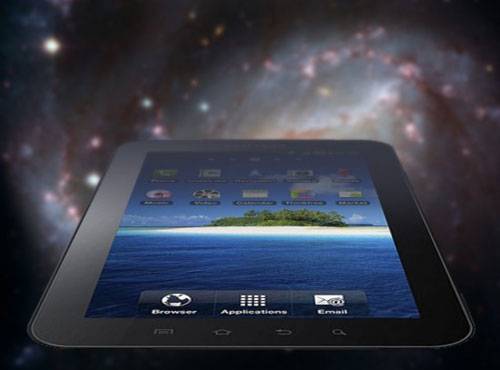 If you are a big fan of the Samsung Galaxy Tab, either you will like this news or it may make you mad. Korea Times reports that the second generation Galaxy Tab may be debuting at CES next week. The only people that will make angry are the folks that have only recently purchased the original Galaxy Tab and are now faced with the prospect of a new tablet with better performance hitting the market.
The second-generation Galaxy Tab is expected to run the NVIDIA Tegra 2 chip, which puts dual cores inside that are faster than the Hummingbird processor inside the Galaxy Tab on the market now. The new Tab is also said to be the reference design for Android Honeycomb.
Along with the debut of the new Galaxy Tab Korea Times reports that LG will be showing off the Optimus Pad 8.9-inch Android tablet. We don't have much in the way of details yet, but the LG tablet is said to run Honeycomb. CES should be interesting for Android tablet fans.
Via Netbook News