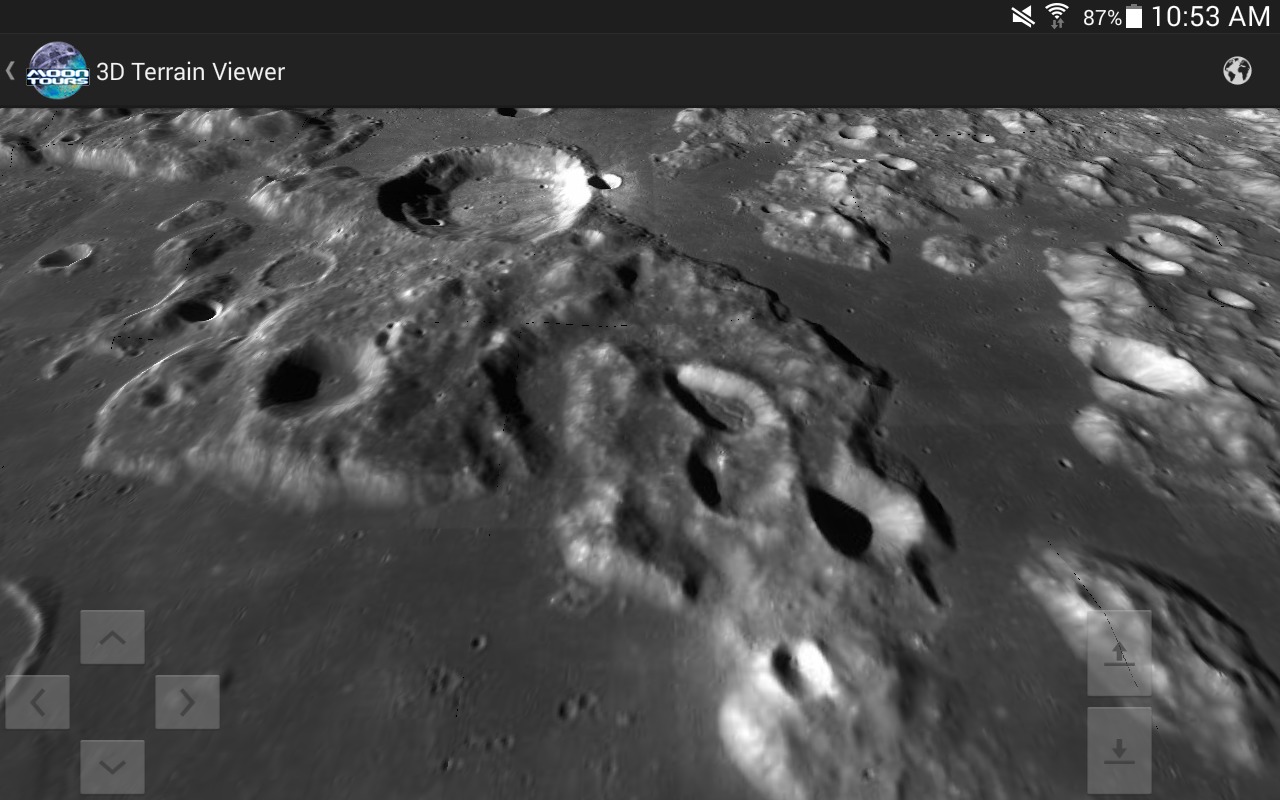 One of the best things about the Internet and the rise of the digital lifestyle is that all those things that you like to nerd/geek about now has a space and a playground for you to play in and to meet other geeks as well. Any topic under the sun (or moon) has its own group, message board, blog, and now, apps. NASA's Jet Propulsion Laboratory has been creating all these awesome apps for space geeks, and now, it's the moon's turn to, errr, shine.
Moon Tours contains everything you've ever needed or wanted to know about that still mysterious figure in the sky that seems to watch over us almost every night. The app is meant for lunar scientists, engineers, people who have work that is affected by the moon, or basically, anyone who is curious about the moon. Of course you'd have to be pretty knowledgeable about all the scientific terms and information to be able to fully understand and appreciate the app.
But in case you don't, there are still some things for you here, like interactive visualizations and analysis tools to help you make sense of the information. There are more than 600+ scientific datasets/layers, including digital elevation maps, slope maps, hazard maps, gravity maps, mineralogy maps and imagery.
Basically, everything that NASA has gathered about the moon (well, the stuff that they want us to know at least) is here in this software. You can download Moon Tours from the Google Play Store for free.